Posted on
Woman who broke quarantine to attend rally will know fate soon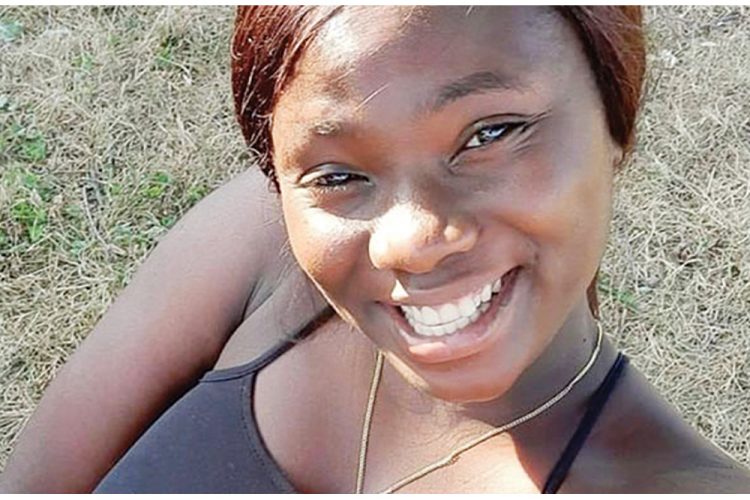 A young woman who broke her quarantine to attend a political rally in Rabacca will argue before the court next week that she did not know that she was to quarantine for a full 14 days.
Jeyandra Jackson of North Union was not backing down with this position when she came to the Kingstown Magistrate's Court (KMC) on Monday, November 23.
Therefore, although she began with a guilty plea, when the charge was put to her again that she had knowledge she was to quarantine herself from other persons, as per an order from Health Officer Dr Roger Duncan, but did not; she entered a not guilty plea.
Jackson came into the country on October 22, arriving in the state on an Air Canada flight. In keeping with the protocols, the young woman checked in to Spring Garden Resort, one of the approved quarantine facilities, to spend the first five days of her quarantine.
She left this facility on Tuesday, October 27, and was apparently informed of her quarantine period at her home for a further nine days.
Nevertheless, it was discovered that she wasn't complying, and this information was relayed to the police. It was revealed that after she left Spring Gardens Resort at 9:30 am, but on the night of the same day, she went to a rally of the Unity Labour Party (ULP) at Rabacca where tens of thousands of people were in attendance.
As a result, the police went in search for her, and she was located on November 17.
She volunteered a statement admitting to the offence.
However, Jackson, when she heard these facts in court, made a face. Therefore, Senior Magistrate Rickie Burnett asked her if she agreed with them.
Her answer was no.
She launched into her story, which was that when she arrived at Spring Garden Resort, two days before she was supposed to leave, a nurse came and took her temperature.
"She told us to organize our family to pick us up tomorrow, which was the Tuesday," the defendant said, and "That same day someone came to take a Covid test from us."
She said that on the morning she was to leave the hotel, no one from the Ministry came to tell her that she could, and her result was negative.
"Nobody told me I have to quarantine again for a nine days when I go out," she insisted, and mentioned that she signed a paper at the airport but did not get a copy of said paper.
"All they give me was a piece of card."
Jackson said that the woman, presumably who took her temperature, told her if she had symptoms at home to call the nurse.
"I did went to Rabacca, I will not tell a lie, because nobody told me I have to stay home," she posited.
The day after her night out, on Wednesday, Jackson said that the Commissioner of Police called her, and told her to stay at home because someone said that they saw her.
"That is why I continued to stay home, which I didn't have to because nobody told me I have to quarantine again at home for nine days," she concluded.
The magistrate gave Dr Roger Duncan the opportunity to respond to the allegation she was making.
Dr Duncan asked to go back to the section where the defendant said she signed something, because he didn't know what she signed.
"I signed a paper by the airport before I take the swab, but I did not get a copy of the paper because when the police come to me, he ask me if I get the paper," the defendant told him.
"But if you are saying that you were not given a paper, why are you saying further that you don't know if you signed the paper," the magistrate asked her.
"Because they were asking me for the paper over and over, which I told them I did not get a paper from the people. After I signed the paper I went in the room and took the swab," Jackson replied.
Dr Duncan said they don't ask anyone to sign a paper. He tried to pull up a database on his phone that has records that would show that she received the court order.
"….but she must have been issued a court order it is very, very, very, very unlikely – that even when she's leaving, because there're double checks," he said. Even if it is missed in the room, Immigration will pick it up, and if they don't then the special branch outside will, he submitted.
The magistrate addressed Jackson using her version of events, and asked her if she didn't know what was expected of her when she reached St Vincent and the Grenadines.
She said she did not, and mentioned a three-day quarantine.
"But you know you have to get a Covid test to come here?" the Health Officer asked her, "Where you got that information?"
Jackson countered matter-of-factly that any time you leave Canada you have to have a Covid-19 test, and it doesn't matter which country you're going to.
"They're not letting you board until you get a Covid test, because I was supposed to come since the 1st of October, and I didn't get my result back as yet and they didn't want me on the plane," she said.
Duncan said that Air Canada, following their protocols, wouldn't let anyone board without a negative test, and if they do so, they will be fined, and responsible for repatriation or, if it is a Vincentian, cost of hotel.
The magistrate commented that he found it strange she knew about the quarantine at the hotel.
The defendant insisted she does not go on the news, and only knows of a three-day quarantine.
However, she posed a question. "If I am supposed to quarantine from other people why when the nurse came to me she told me to organize my family to pick me up on the Tuesday?" Jackson submitted.
Duncan took this opportunity to explain that the nurse wouldn't visit when she was leaving, because they normally call the hotel and tell them which room numbers were allowed to leave.
The instructions are that when family comes to pick you up, you wear a mask, and you sit in the backseat, and all windows are down for the duration, Duncan explained.
The charge was put to Jackson again, and she decided that she was not guilty.
She is on bail of $2000 before her trial next Tuesday, December 1.