Posted on
Change comes to North Leeward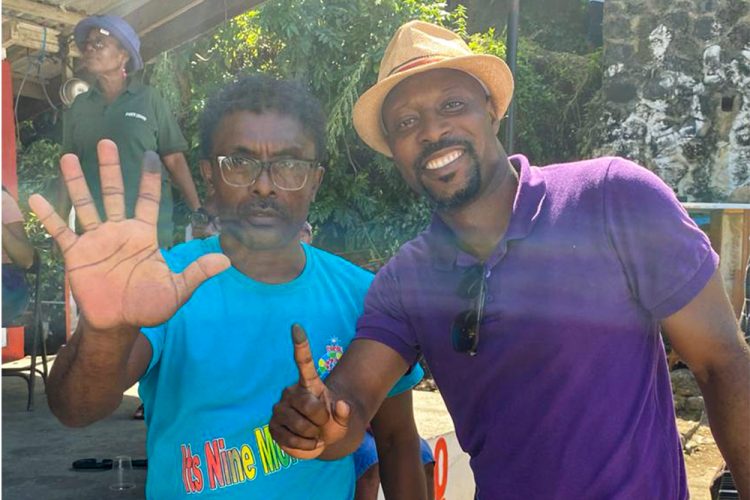 WHEN SOME constituents of North Leeward spoke of change on Thursday, November 5, it was in the hope that the New Democratic Party (NDP) would assume government when the votes in Thursday's general elections were tallied.
In a turn of events, change did come to the constituency of North Leeward, but in the form of Carlos James, the Unity Labour Party (ULP) candidate who unseated the NDP's Roland 'Patel' Matthews.
And the ULP was successful at the polls, earning an unprecedented fifth term in office by winning nine of the 15 constituencies.
"We changing it, just keep that in mind… down here stand for change," one man shouted to SEARCHLIGHT on Thursday morning in Fitz Hughes.
Small gatherings of people stood in the streets near one polling station. Some had already voted while others sought to "lime" with friends before going to vote themselves.
One man who had already cast his vote told SEARCHLIGHT that the nation needed a change because they had witnessed no upgrades in North Leeward.
He claimed that any work going on in North Leeward was only happening because it was election time and that when elections were over, it would come to a halt if the present administration is returned.
The 29-year-old said that he voted based on policy, not party because the betterment of the nation's people was most important.
"If we get a change, we na want nobody lose no work. We want dem create work for everybody. If them fail to do that, we ah change them again. You understand?" he said.
A 33-year-old said he supported the ULP when he was first able to vote, and encouraged his family to also vote for the party so as to bring about change.
He explained that he had grown up under the NDP government during their 17 years in power.
"Labour form government… 19 years, from dey to now, me still dey e same how," he said. "Them come again, them ah give people who na even know bout weed, license. Arwe ya who all di years ah wuk inna weed haffi go wuk – me na wuk under nobody. Wey?"
He also proffered that if North Leeward constituents were given the opportunity to contribute and work in a marijuana industry, persons would make enough money to support themselves and not have to depend on the government.
Matthews, who served as North Leeward's representative for a decade in Parliament, stated at more than one
political rally that an NDP government will allow persons to plant marijuana in their backyards.
He also said that the NDP was promising something different that will benefit ganja farmers. Matthews also stated that it was his party's intention to legalise at least two ounces of marijuana for recreational purposes.
One voter said governments should look out for and support everyone, not only persons who support them, as this will help to gain the trust of the people.
"Time for them go. Trust me," another voter told SEARCHLIGHT.
James, who will now represent North Leeward in Parliament, received 2287 votes in Thursday's election, just seven more than Matthews.
Several persons in Fitz Hughes said voting went smoothly and expressed thoughts that the voter turnout was bigger than it had been in previous years.
One woman in Rose Bank also said she thought more people had turned up at the polls to vote in the 2020 General Elections.