Posted on
No clear date for completion of Black Sands Resort – Mckie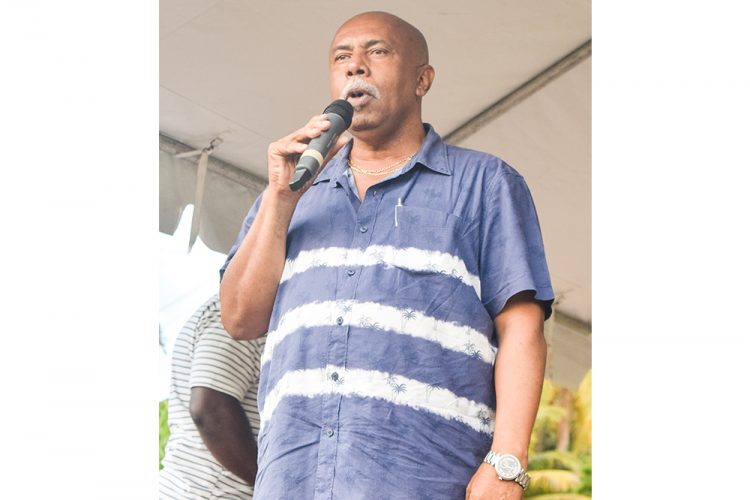 IT IS UNCLEAR when the villas at the resort project at Peter's Hope will be completed, despite assurances in January that the first of three phases would have been completed by June this year.
The Black Sands Resort is a 200-room facility being constructed on the Leeward side of the island. The project is being undertaken by Canadian company Pace Development and consists of three phases; the first of which involves 10 villas, each with five rooms.
"The exterior plastering has been completed and the workers are now on the inside of the villas completing the plastering on the inside, after which the windows will be put in place and the doors hung. As that work is progressing, they are also doing some exterior work, relative to the driveways and the roads and some retaining walls on the outside," Cecil McKie, the minister of tourism said in Parliament on October 8.
McKie, who was responding to a question on the progress of the project, said the development company indicated that the project has been severely affected by COVID-19.
As a result, they are awaiting confirmation on a number of issues including the arrival of furnishings and other equipment coming from the United States and China.
The tourism minister further explained that because there was no accurate date for when the furnishings and equipment would arrive, it could not be said when the villas would be completed or become operational.
When McKie gave a similar update in Parliament in January this year, he said the project had taken a break for the Christmas season and intended to recommence at the end of that month using 100 local workers.
He also said that he was advised that the concrete structure of the villas were complete except for furnishings and would be ready for operation by the end of the second quarter.
In Parliament last week, McKie said just under 50 persons were engaged with the project since June/July. He added that these persons included 45 contract workers, security and time keepers.
Phase two of the project entails the construction of a 150-room hotel block while phase three entails the construction of an additional 200 rooms.
To date, none of the phases have been completed.
But McKie said approval for the construction of the hotel block in phase two has been granted.
"…The Government of St Vincent and the Grenadines, we are extremely happy with the interest in destination St Vincent and the Grenadines. We know that over the last three years or so, we have had significant improvement in the foreign direct investment in the destination…" the minister said.
At least 1200 rooms are expected to be added to the stock on mainland St Vincent from the hotel projects that have been approved. This includes the Black Sands facility, the Marriott, Holiday Inn, Royal Mills, The View and the Sandals Beaches Resorts.