Posted on
ULP has failed Southern Grenadines – Ollivierre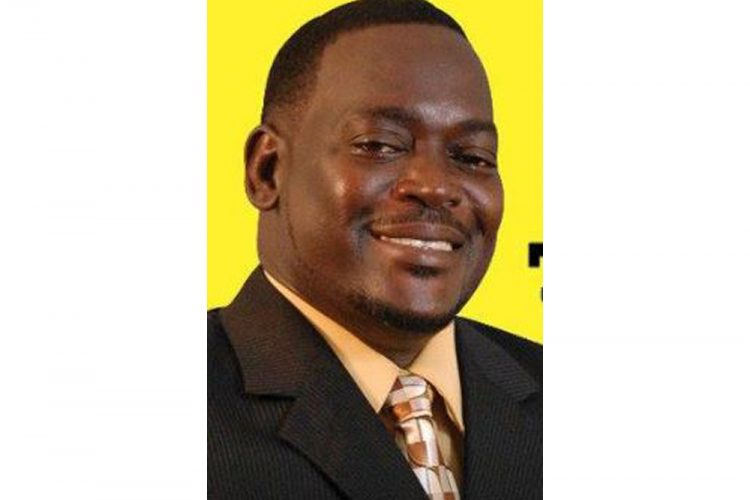 MODERN PORT FACILITIES, new roads and the development of the tourism infrastructure is what Terrance Ollivierre says will come to the Southern Grenadines if his party is elected to power.
Ollivierre is the New Democratic Party's (NDP) candidate for the Southern Grenadines and speaking during a political meeting last weekend, he said the Unity Labour Party (ULP) administration has neglected his constituency.
Ollivierre, who is looking to represent the constituency in Parliament for a fifth consecutive term said on Saturday that the NDP has plans for port facilities in the Grenadines that will allow persons to clear barrels without going to Kingstown, among other things.
He said the party will work out a flat rate with the ferries and the barrels will be transported to their destinations in the Grenadines and persons will be able to carry out the clearing procedures without having to journey to Kingstown.
He added also that the new terminal buildings will have craft and other shops and services. Ollivierre said these port facilities will create jobs.
Ollivierre noted also that many areas in the Southern Grenadines that are prime tourist areas are run down. He spoke specifically of an area on Union Island called Fort.
He said the NDP will create at Fort, a performing arts area, shops and boutiques that will create employment and allow tourists a unique place to visit as the view from the area is one of a kind.
Ollivierre noted in his presentation that the roads on Union Island are bad and when he spoke about it in Parliament, the government did some minor repairs that did not solve the problem which existed from Cross Roads to Bajan Corner.
"I want to remind you that we have been standing this nonsense for too long. Continue to support the New Democratic Party because it is only the NDP that will bring betterment," Ollivierre commented while noting that they also have plans to uplift Chatham Bay and address issues like the age of consent.
"The NDP has been serving the Grenadines well. There has been no major project by the ULP in 19 years," Ollivierre offered.
"The NDP is the caring party and the ULP has failed the Southern Grenadines especially the young people," Ollivierre said.
He said there is 46 per cent unemployment rate in the country which means that half of the students who graduate from school will not be able to secure jobs.
"The NDP will change that," Ollivierre promised while noting that CARICOM and the Eastern Caribbean Central Bank (ECCB) say that it is important that schools become involved in skills training, but St Vincent and the Grenadines (SVG) is lagging behind the other CARICOM islands when it comes to implementing skills training programs in schools.
"That means they don't care about the young people," Ollivierre stated while adding that the overwhelming support the NDP is receiving indicates that they will win the next General Elections.