Posted on
Vector Control Unit was planning for dengue outbreak since 2019 – Official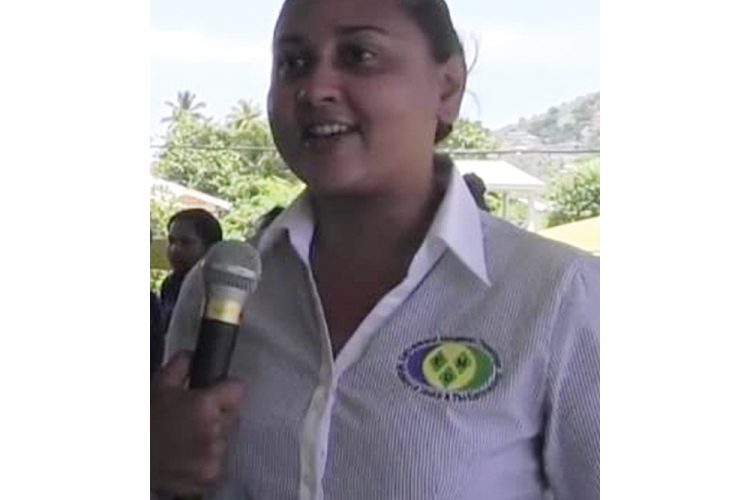 The Vector Control Unit in the Ministry of Health had been planning since 2019 for a dengue fever outbreak and so has been able to respond effectively.
Senior Environmental Health Officer Shamanti Labban told a press briefing on Tuesday at Cabinet Room, that in 2019, the Caribbean Public Health Agency (CARPHA) warned that we should prepare for such an outbreak.
She said as a result, the Unit has been able to respond and has adapted an integrated mosquito management program which is effective and utilizes a combination of techniques to control mosquitoes at all its life stages.
Labban says that this program includes surveillance, monitoring, health education, a legal aspect and mapping among other things.
She said Unit activities include source reduction (the elimination of mosquito breeding sites), application of larvicide, fogging (targets the adult mosquito) and one on one communication with households aimed at identifying and eliminating mosquito breeding sites.
Labban noted also that there has been health education at clinics and schools coupled with continued surveillance at ports of entry and placement of fish in rivers, streams and drainage while working with the health promotion unit to educate the public.
Explaining how persons can prevent mosquitoes from breeding, Labban said the mosquito has four stages, the aquatic stages where they are most vulnerable and easier to eliminate, and the adult stage.
The first stage is the egg and this hatches when exposed to water, the second stage is the larva or "wriggler" and this lives in water (molts several times; most species surface to breathe air). The pupa or "tumbler", this does not feed and is the stage just before emerging as adult and the adult stage, flies short time after emerging and after its body parts have hardened.
Labban said that elimination of the adult mosquito is important and therefore the Unit is soliciting the help of the public to fight the small and deadly creatures.
She is asking that persons overturn water containers that they are not using while screening drums of water and making sure used tires are discarded properly.
"It is important not to litter because a tea spoon or cap of water can help breed mosquitoes," Labban said, while adding that old freezers and refrigerators should also be discarded properly.
"Million fish can be placed in larger bodies of water," Labban added while also encouraging personal protection with the use of repellents and sleeping under an insecticide treated bed net and installing screen doors and nets.
She stressed that the female Aedes Aegypti mosquito, which can be identified by white stripes that can be seen on its legs and body, is what spreads the disease and at this time, the Vector Control Unit is responsible for helping to fight the problem but it requires the involvement of the public.
Labban said that the majority of cases so far have come from the Kingstown, Pembroke and Calliaqua districts and this may be so because they are high population density areas.