Posted on
Playaz Youth Academy donates school supplies to its members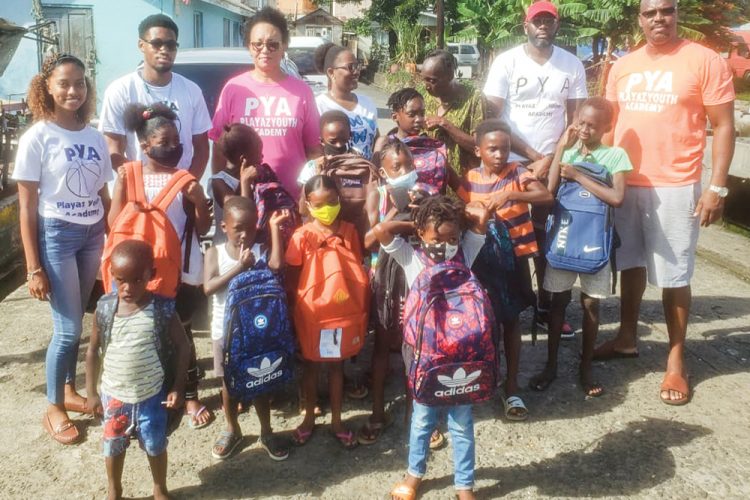 Playaz Youth Academy, a homegrown basketball training entity for youths, has contributed to the education of some of its members.
Head of the Academy Orlando Ferguson told SEARCHLIGHT on Thursday that because of the COVID-19 pandemic, they were unable to hold their annual summer camp so they channeled their efforts at offering school supplies, including book bags, to some of the nation's youths.
"We recognize the need to help the youths particularly in these times as some parents and family members have lost their jobs," Ferguson told SEARCHLIGHT while adding that the academy not only focuses on sports but on the holistic development of youth.
"We believe in academic, life skills, mentorship, counseling and socialization on and off the court," Ferguson explained.
This year, the academy was able to distribute over 90 book bags with school supplies to primary and secondary school students.
The donation was made possible with the assistance of persons like singer Marlon Roudette, businessman Kevern Cyrus, Quick Print, Flick, Demerara Mutual Life, AGO Cargo Shipping Agency, Big Tigga's Auto Parts and several overseas based basketball players and members of the academy.