Posted on
North Leeward has not had a real representative in ten years, says James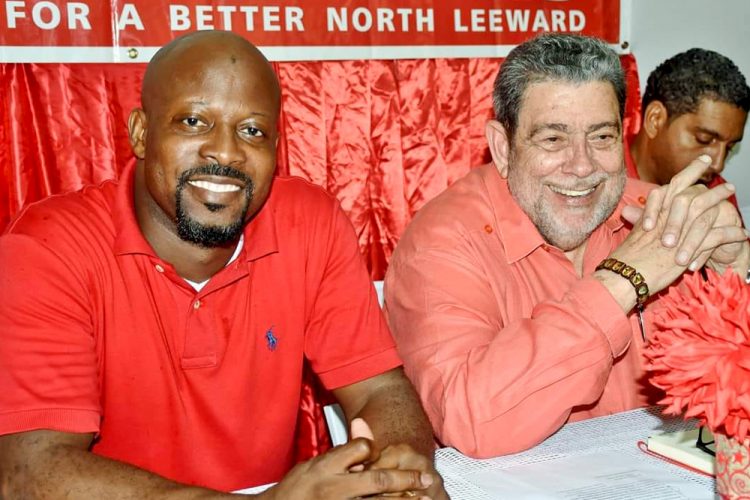 CARLOS JAMES, the Unity Labor Party's (ULP) candidate for North Leeward said on Saturday that for the last 10 years, North Leeward has not had a real representative.
James was making reference to parliamentary representative for North Leeward Roland "Patel" Matthews from whom he will try to wrest the North Leeward seat during the next General Elections.
Speaking at the launch of the ULP's North Leeward Youth Arm, James said that for the last five years, he has worked continuously in the constituency and has sent over 100 students to the St Vincent and the Grenadines Community College (SVGCC) through his charity 'Generation Next Access to College Education Program' while helping develop sporting and other facilities in North Leeward.
He said infrastructure has also improved.
"You have a man who is elected as the representative, but a man who does not function as your area representative," James said.
Giving an example, the politician said he has his constituency office in Chateaubelair that is always open and he pays rent for it, but although Matthews's constituency office is paid for by the Treasury to the tune of EC$1500 per month, it is never open.
"How many times have you seen that office open? It is only open during election time.
"And when you do the math you will see over 10 years the amount of resources that has been spent to operate an office for an elected representative," James stated.
He called on voters to help him bring parliamentary change to North Leeward.
"We are going to go out and vote resoundingly for the Unity Labour Party and put Carlos James to do more work," James, who is also the Speaker of the House of Assembly noted.
He said that as it relates to unemployment, an agro processing facility that will train young people is planned for Chateaubelair while the ULP is looking to package seafood for export in North Leeward, while building the tourism sector.
The launch of the youth arm was done under the theme 'Up D Thing' and heard from Orondo Brewster of Central Leeward, Prime Minister Dr Ralph Gonsalves and Minister of Finance Camillo Gonsalves.
Addressing the gathering, the Prime Minister said that the people of SVG have made it plain that the ULP is the natural party of governance.
He said that never in SVG's history have the people voted a party on five occasions consecutively with the majority of votes and on four occasions consecutively with the majority of seats.
The Prime Minister noted that for 22 years, the ULP has been the most popular party not only in SVG but also in CARICOM as no other party in any CARICOM country has had the success the ULP has.
He encouraged persons to return the ULP to power as they have helped civil servants, cultural artistes, sportsmen, the elderly and the youth, almost every sector and class of people in the country.