Posted on
Our funeral home provides dignified service, no matter the budget – Stephens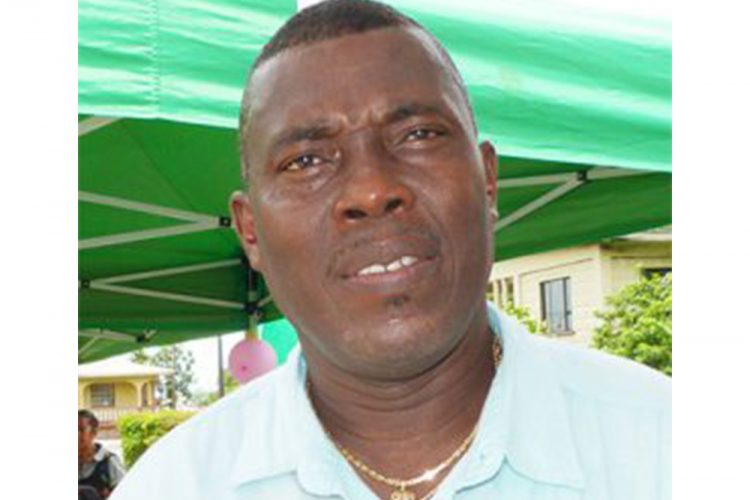 Providing a dignified funeral service, no matter the budget, is the pride of the Memorial Funeral Home, which celebrated its second year of existence recently.
The official opening of the funeral undertakers came at the end of August 2018, manager Asfo Stephens told SEARCHLIGHT in a recent interview, and was the result of a joint effort between two families.
Stephen DaSilva started the Memorial Funeral Home in honour of his late father, Joseph DaSilva Sn, and he was joined
by co-owner Clinton Samuel.
Following this, Clinton's shares were purchased by his brother Ashley Samuel.
Therefore, the current Directors of the Memorial Funeral Home are Ashley Samuel and Stephen DaSilva.
As both Directors hail from the Marriaqua area, the Home has been established in the heart of the Mesopotamia.
However, to better accommodate their customers, while the base remains in Mesopotamia, the Memorial Funeral Home established an office in the Russell's building, Stoney Ground, Kingstown, after just a year of operations.
"…Every business would have its challenges but we have been able to present a very good start," Stephens noted, "and continued with it ever since where the quality of service we offer is unchallenged."
The Memorial Funeral Home has been operating under the motto "We are here. We care."
The Home is very capable of offering the range of basic services, as well as special services. These include private viewing, night viewing, live streaming, filming and the keeping of two Chapels where burials may be conducted.
"We can do a complete funeral, put it that way. From start to finish. Because we're able to have a service conducted by the funeral home staff," Stephens also explains.
Contemplating what sets the Memorial Funeral Home apart, Stephens noted "We try to provide a service which would dignify the deceased," regardless of what expense can be spent.
Apart from their business services, the Memorial Funeral Home also aims for the development of the nation.
This is the impetus behind their sponsoring sporting, cultural and health activities.
In the two years that they have been operating, the Home has conducted two health fairs, one in Kingstown and one in Bequia. Furthermore, they provide essential products to various homes and clinics.
The Memorial Funeral Home has assisted students with supplies in preparing to go back to school, and they are also the main sponsor for the new steelpan group 'XS Steel Inc'.
"We just want to thank the people of St Vincent and the Grenadines, and those in the diaspora for their unwavering support to the Memorial Funeral Home over the past two years and our honest desire is to provide even a better quality of funeral service to them," Stephens revealed.
The Home will continue to extend their services in the future, he assured.
"We are looking at more and more creative ways to enhance our service so I believe that the time will come when we will start to look at things such as cremation locally," the manager disclosed.