Posted on
NDP's 'blue economy' policy will create jobs in Central Leeward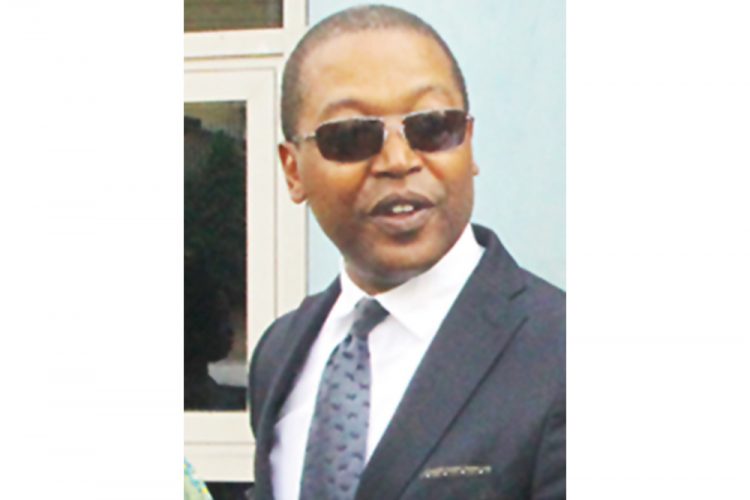 THE New Democratic Party's (NDP) blue economy policy will contribute greatly to job and wealth creation in Central Leeward.
Benjamin Exeter, the party's candidate for Central Leeward spoke of his party's plans for the expansion of the blue economy last Thursday, September 3 during a virtual meeting.
Included in this expansion is substantial capital investment for the upgrading of landing sites and fishing plants in Barrouallie.
"We will look to utilise technology to aid in catch management where we are able to understand the demand for fish production and analyse expected catch so that our fisherfolk can participate in a tourism and export market in a meaningful way," Exeter said.
The politician said that residents of Central Leeward possess the necessary skills to become a part of the world market as it relates to the fisheries sector. And under an NDP-led administration, those who do not have these skills will receive training, scholarships and participate in exchange programmes to ensure a more efficient, productive, competitive and successful sector.
Exeter also spoke of his party's plans to make available low interest loans and grants for fisherfolk to purchase or lease vessels. He said locals will also be able to benefit from duty free concessions in this regard.
"We will build a fishing industry where we'll enable our people to do more and be more, an industry where people are empowered to create wealth for their families," he said. "We are promoting a politics that's transformative rather than transactional. We have seen that far too long in St Vincent and the Grenadines."
The upcoming General Elections will be the second time that Exeter will contest as NDP's candidate for Central Leeward.
He was one of two petitioners in the 2015 Elections Petitions case, in which the NDP called on the court to hold that the results of the elections in North Windward and Central Leeward were void due to several irregularities. The petitions were dismissed by the High Court in March 2019 after Justice Stanley John said he could find no evidence to support the major issues raised by the petitioners. The NDP has since filed an appeal.
"We are more determined that our deserved victory shall not be stolen from us again. But to ensure that, we understand that we have to continue to mobilise. We have to continue to have people registered and when the time comes, vote in huge numbers; the larger the numbers, the harder it is for them to cheat," he said at last Thursday's virtual meeting.
Exeter opined that if the NDP were to win at the polls in Central Leeward, then they would be the outright victors in the upcoming General Elections.
He added that this was why persons should not let their guards down and he encouraged voters to be vigilant until victory is declared for his party.
The politician said that unlike the current administration, his party, under the leadership of Dr Godwin Friday set out to empower the people of SVG to do more, be more and achieve more.
"Our people aren't lazy. Our people don't want to wait around until the end of the month to collect poor relief. Our people need hope and a government that cares. They need support to get back on their feet. That's what they need," Exeter said.