Posted on
Glow Run is back to get you active again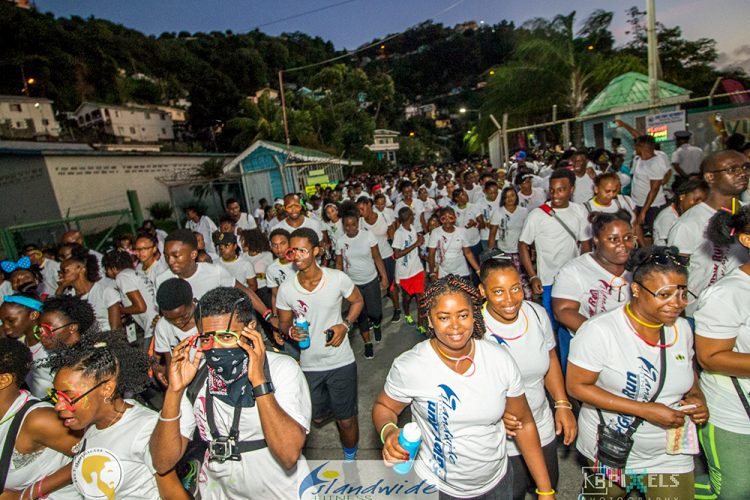 A fun, retro experience awaits the patrons who have signed up to participate in the Island Wide Fitness Glow Run tomorrow, August 29.
The event, which is in its fourth consecutive year, usually takes place in the first quarter of each year. But due to the COVID-19 pandemic, it was pushed back to August.
"It has been an unusual year for all of us, it has changed things up but a lot of us have been indoors and sitting at home…hopefully this can be a kick or jumpstart for persons who have been sitting at home. Let's get out and be active," Keyon Constance, the owner of Island Wide Fitness Gym told SEARCHLIGHT this week.
The gym owner said at least 1000 people usually sign up for the 6K run/walk/jog event each year. For 2020, the organiser has scaled those numbers back to more than half by only accommodating 400 persons, which is in keeping with the protocols for mass gatherings at this time.
He told SEARCHLIGHT that half of the proceeds will be donated to the Our Lady of Guadelupe Home for Girls, which was gutted in a fire earlier this year.
"We're going to contribute, not by building it but by helping those girls get prepared for school so therefore we provide them with books, bookbags, pens, pencils, things like that, whatever stationery that may help them out," Constance said.
The Glow Run is all about "lights, music, action" so patrons will receive glow sticks, glow banners, chains and glasses in their packages.
The organiser said retro music will also be played at the event and be accompanied by retro dancing and workout sessions.
"One thing that Island Wide Fitness started doing is step aerobics. Everyone won't be doing the step aerobics together but we'll be breaking persons off in batches to do a 20-minute step aerobics with us in the gym or persons can be outside doing their workout session…," he said.
This year, the Glow Run will start at Island Wide Fitness gym, down to Rose Place (Bottom Town), through to Level Gardens, Sion Hill, Arnos Vale and up to Roseau and through Cane Garden and finishing at the Island Wide Fitness Gym.
Packages are $40 and can be purchased at the gym.