Posted on
Cuban Medical Brigade continues to make a vital contribution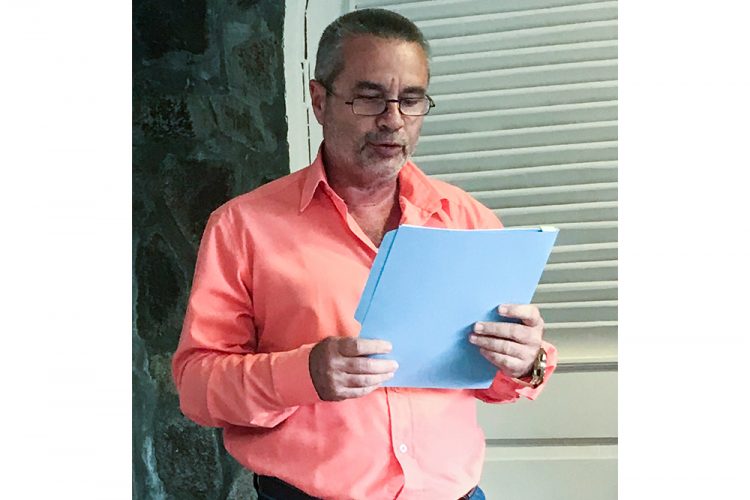 The depth and scale of the contribution of the government and people of the Republic of Cuba to the development of St Vincent and the Grenadines in the field of health were vividly revealed by the Head of the Cuban Medical Brigade in St Vincent and the Grenadines, Dr Nelson Diaz Lobo.
Speaking at a simple ceremony in honour of the 94th birthdate of the late Cuban President, Commandante Fidel Castro, Dr Diaz Lobo gave details of how the work of the Cuban Medical Brigade impacts on the lives and health of Vincentians, particularly the thousands who cannot afford to pay for medical treatment either here or abroad.
He pointed out that there have been over 95,000 interventions at the district level with more than 2000 surgical proceedings of which 1052 done at the major level and 1249 at a more minor level. Since the commencement of the programme, the Cuban professionals have carried out 93,700 laboratory tests, and performed over 9297 X-rays as well as 9835 Ultrasounds. In addition there have been hundreds of occurrences of endoscopy (494), colonoscopy (598), EKG (1360) and Hemodialysis (4515) done at the medical facility in record time.
Of course the construction and operation of the Modern Medical Diagnostic Centre at Georgetown is the jewel in the crown of Cuban health service to the people of St Vincent and the Grenadines. This has been accompanied by the Henry Reeve Brigade comprised of five doctors and 11 nurses who were assigned to the Isolation Centre for several months and worked together with the staff of the Milton Cato Memorial Hospital. Today the Cuban contingent is more than 40-strong comprising doctors, nurses and three PCR Laboratory technicians as requested as the government.
Even before the formal establishment of diplomatic relations between Cuba and SVG, Cuba provided medical assistance to needy individuals who travelled to Cuba at the expense of the Cuban government and received free medical care in that country. The cooperation deepened especially since 2001, including the VISION NOW programme and has intensified in recent years, in spite of efforts on the part of the US government to derail it.