Posted on
CDB still banking on outcome of geothermal exploration in SVG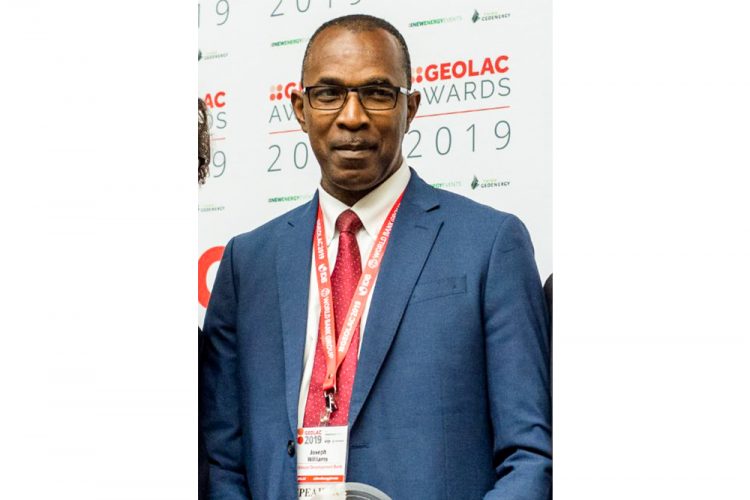 The Caribbean Development Bank remains interested in the ultimate outcome of the geothermal exploration in St Vincent and the Grenadines; generating power from a geothermal source.
Joseph Williams, the acting head of the Renewable Energy and Energy Efficiency Unit at the CDB made this point on Sunday, August 23 during NBC Radio's Views on Issues programme.
Recent reports on the geothermal project in SVG revealed that managers were looking into other options to make the project viable after results from drilling showed that permeability of rocks was not sufficient to produce a commercially viable end product.
"Having invested so much and having our overall goal and objective being the impact, the potential impact of having stable, cleaner renewable energy from geothermal, we remain fully engaged and interested and will support to the extent feasible along the way," Williams said on Sunday, when asked how his Unit can offer expertise in the exploration of other options.
The CDB was the lead financing institution for the exploration project. Williams noted that this was the Bank's first geothermal investment project.
He said however, that the Bank's intervention at this stage is minimal as the investigation of other options is really the concern of the St Vincent and the Grenadines Geothermal Company Limited (SVGCL).
The CDB official also said that the project cannot be deemed successful until power is generated to be used by consumers.
"The idea is that once there is a determination that they would move forward with a power plant, then the resources that have been invested, in terms of what the Bank, the funding that the Bank has put in, will become relevant at that point, based on the terms of agreement and so on," Williams said.
He added that he therefore could not comment on the options except to say that "we remain very supportive to the extent as possible and it's up to the partners to pursue that and we'll come back in at a point where there is a determination that there is a proposal that is workable and can meet the different criteria in terms of risks…"
Ellsworth Dacon, the project director at SVGCL said on Sunday that the company was currently in discussion with a company which has proposed a closed loop system.
He said this particular company isn't interested in permeability but rather hot rocks and so, that particular company is happy that there is no permeability, but sufficient heat of 250 degrees celcuis.
The project director said another company is proposing the use of an optical sensing device that can sense where the permeable areas would be.
"They are bringing the capital as developers. They have indicated to us that they have the capital to take it forward," Dacon said.
He also mentioned a third company that specialises in well stimulation and they are proposing that they can stimulate wells enough using a safe method that will enhance and increase the flow of fluid.
"We have to examine with the Bank, all the environmental concerns, but more importantly, the cost because as I said on a radio programme earlier, it comes with a cost and we have to work within the target pricing," Dacon said. "It makes no sense to say yes we have a geothermal plant and we have signed a new deal with a new company and at the end of the day, it is not cheaper for Vincentians."