Posted on
Technical glitch delays salaries for some public servants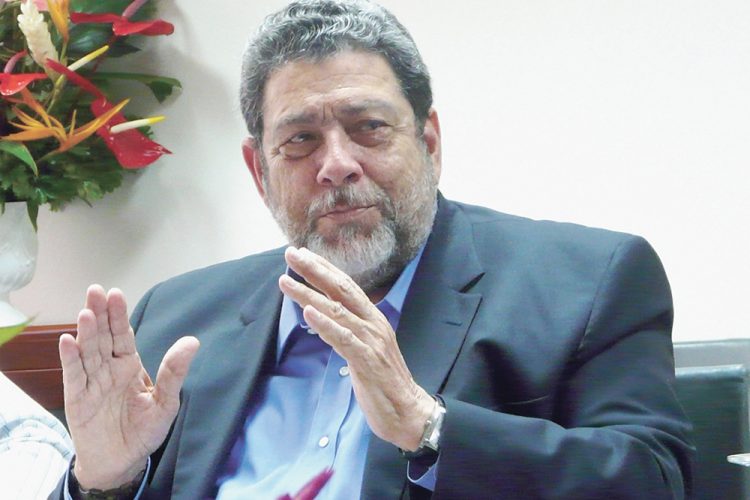 PUBLIC SERVANTS whose salaries go through CIBC First Caribbean, RBTT, or Republic Bank experienced a delay of a few hours in receiving their money this month end.
Prime Minister Dr Ralph Gonsalves, speaking on radio yesterday, July 30, relayed that the delay in transmission of salaries to the commercial banks was the result of a technical glitch.
The money for public servants' salaries is transferred from the Government Treasury, to the Bank of St Vincent and the Grenadines (BOSVG), which then transfers it to the other commercial banks, the Prime Minister explained.
He noted that there are persons who believed that the Government had "run out of money", after some persons realised that their accounts had not been credited, but this is "not true at all."
The delay in transmission in the monthly payroll was explained in a letter penned by Chief Executive Officer of the BOSVG, Derry Williams, to the Director General of Finance and Planning; Edmond Jackson.
Williams explained in the letter that the payroll file for the four commercial banks including the BOSVG, which amounts to $13,487,398. 82, was uploaded successfully to the BOSVG on the afternoon of July 29.
The monthly payroll is processed automatically via the electronic funds transfer (EFT) on the automatic clearing house platform (ACH), the letter informs.
The transmission of the entire payroll was automatically generated by the ACH system 26 minutes after it was sent to the BOSVG.
However, according to Williams, a problem with the transmission was realized by the BOSVG's staff in the early morning of July 30.
"There was a communication problem during the process, which caused a delay in the transmission of the file even though it was marked as delivered," the Prime Minister stated, reading from the letter.
Later during the morning of July 30, "the file was successfully transmitted and Republic Bank, CIBC First Caribbean completed the processing of their respective portions of the payroll by 11am."
At the time of the writing of the letter, the BOSVG was still awaiting confirmation of processing from RBTT, to which $926,165.74 was sent.
Since then the Prime Minister was informed by the Director General of Finance and Planning, that the RBTT informed that they would do their processing on Thursday evening, "over night and the money will be there for the persons …[Friday]."
The BOSVG has stated that "We are continuing the incident review process with a view to addressing the attendant issue or issues that may have caused the delay in the electronic transmission."
The Prime Minister said he does not attribute the glitch to anything untoward and expects that all salaries should be in the respective accounts by today, July 31.