Posted on
Laverne Velox to contest in East St George on NDP ticket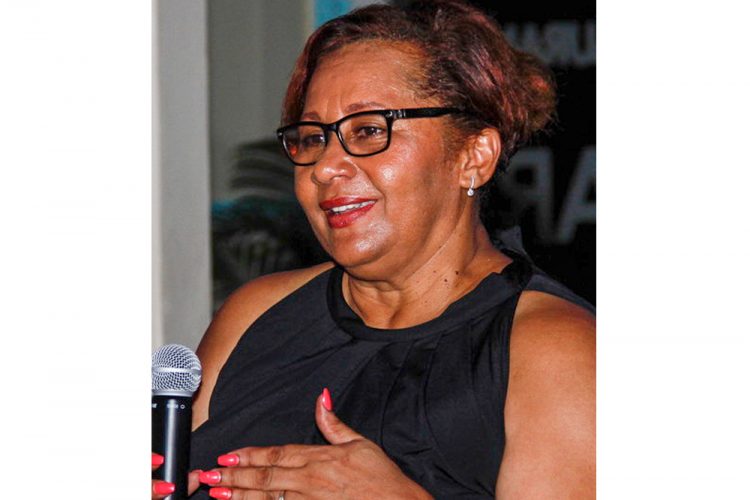 RETIRED BANKER Laverne Velox will contest the next General Elections in East St George (ESG) on a New Democratic Party (NDP) ticket.
On Wednesday night Velox received 14 votes at the constituency council level to get the nod over former national footballer and construction manager Renson Haynes and teacher Adriana King.
Haynes and King received three votes each.
In a statement prepared for SEARCHLIGHT Velox said she is happy to have received the nomination and looks forward to "working with the constituents, the constituency council and the various party groups to secure a victory for our party."
Her mission statement is: 'To deliver the highest standard of representation to ESG with CARE, PASSION and a commitment to TRANSPARENCY, INTEGRITY AND ACCOUNTABILITY', while her priority areas will be "jobs, better health care and facilities, educational opportunities, skills training and infrastructural development".
"My decision to enter politics has been three years in the making and based on deliberate thought and careful consideration. I retired early partly to fulfill this dream. I love my country and wish to enhance the lives of its people with my commitment to serve them at this level. I am confident that the NDP can accomplish this difference throughout St Vincent and the Grenadines and I am honoured to be a part of this team," Velox said.
In the next General Elections, constitutionally due by March 2021, Velox will come up against the Unity Labour Party's (ULP) Camillo Gonsalves.
She replaces lawyer Linton Lewis who in 2015 garnered 2528 votes for the NDP compared with Gonsalves, who got 3135. The other candidates in that election were Calvert Baptiste of the Democratic Republican Party who got 35 votes and Kadmiel McFee of the St. Vincent and the Grenadines Green Party who received 13 votes.
Velox's selection is expected to be formalized soon during the NDP's central executive's ratification process.