Posted on
All stakeholders in Buccament Bay Resort agree to settlement with Gov't– Finance Minister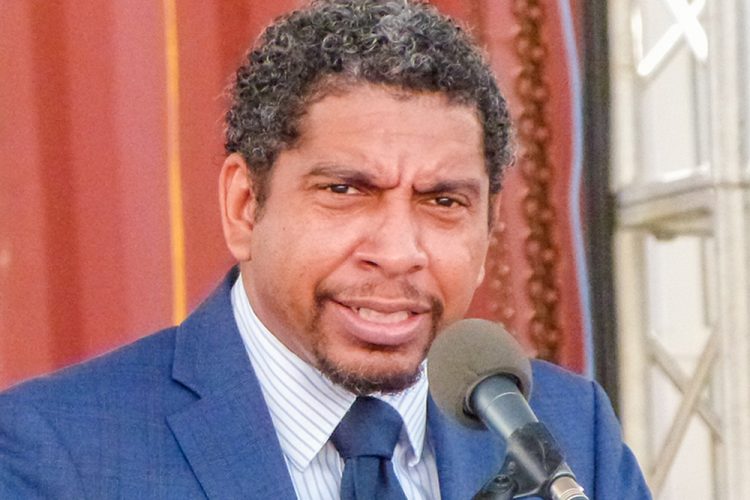 ALL PARTIES WITH interest in the former Buccament Bay Resort have agreed to a settlement with the Government of St Vincent and the Grenadines (SVG). These parties include local landowners and persons with shares in the resort, including the owners of 51 villas on the property.
Minister of Finance Camillo Gonsalves said on Sunday that KPMG, the court appointed receiver of the Harlequin Properties Ltd. (HPL), the developers of the Buccament Bay Resort, had been having problems finding new investors for the property, which had been shuttered since 2016.
But last week, a contract to redevelop the area was signed by the Government with Sandals Resorts International.
Gonsalves, during a call to the 'Issue At Hand' programme on We FM said government has spoken to all the parties involved, including the British citizens who own 51 villas on the property and they have come to an agreement that allows everyone to relinquish their rights to the property.
"So, we have these agreements and we will start paying the various people…," Gonsalves said on radio.
He noted that the process was a long one that began four years ago, sped up a year ago, but encountered a brief lull because of COVID-19.
The finance minister said the property was in a "complete mess" legally. He said some persons bought villas or condominium units and had deeds, while others claimed they had bought units but did not have a registered deed. Some persons claimed to have made down payments only, but did not get a refund, while others claimed they had titles for the same units. Some of the lots of land had no reliable titles.
"So, there was a mess there and a lot of the investors that came historically, interested in Buccament, walked away when they realized the mess it was in," Gonsalves explained.
He said KPMG has done a lot to clear up the confusion, and the government has spoken to all the persons who had an interest in land in the area.
"We came to an agreement with them about adequate compensation for them and then the government acquired the whole plot of land so when we hand it over to Sandals, they get clean title," Gonsalves said.
He said the government will use the money they receive from Sandals to pay off the various entities, so that Sandals will not be open to a legal challenge from anyone.
The minister noted that some of the landowners have asked for money, some have asked to be given time before being asked to relocate and some want land elsewhere.
"We sat down with each player and shook hands on the agreements and if there is need to revisit and discuss deals on people having second thoughts, we are willing to do that.
"I would not want to take issue with any point made by anyone, but we are fully committed to coming to an amicable and fair end," Gonsalves added, while noting that the lands were acquired through the Land Acquisition Act. He said in every instance, both with the British citizens and locals, the government has been generous in giving or agreeing to give more money than they feel a valuation tribunal would not have given in similar circumstances.
In 2016, David Ames, the developer of Buccament Bay Resort fled SVG after he was charged with theft and tax evasion. Ames left behind co-defendant in four of his eight charges, lawyer Samuel Commissiong.
Commissiong was charged with tax evasion pursuant to Section 81 of the Value Added Tax (VAT) Act and failure to pay the Comptroller of Inland Revenue pursuant to Section 134 of the Income Tax Act. Commissiong, who has since died, was the solicitor and secretary for Buccament Bay Resort and Harlequin Property SVG.
The resort was forced shut after its electricity supply was cut off due to non-payment. The company also owed employees several weeks' wages.