Posted on
ULP 2015 voters list was for strategic election purposes – General Secretary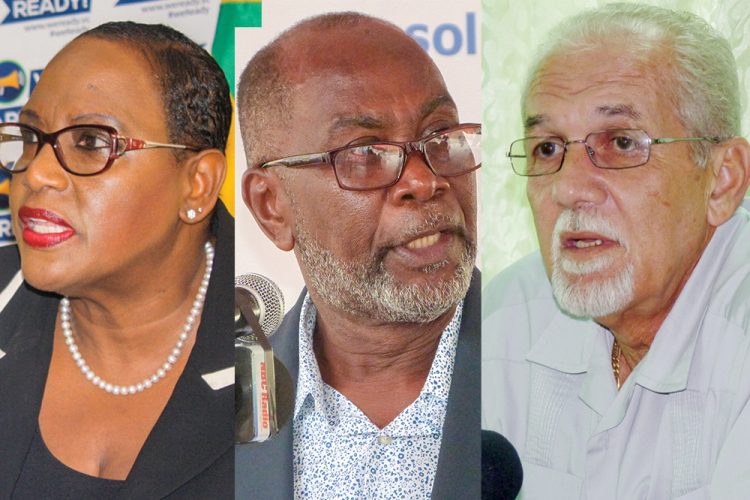 Strategy is the reason being given for the Unity Labour Party (ULP) having what appeared to be a different voters' list to that of the New Democratic Party (NDP) during the 2015 General Elections.
Senator Kay Bacchus-Baptiste claimed during a stakeholders meeting with the Supervisor of Elections last Tuesday, July 21 that after the 15-day registration period, the ULP had a list that had more names than were on the copy received by the NDP.
She said this was a matter that was also highlighted in the Election Petitions.
And she urged Supervisor of Elections, Dora James to ensure that both parties are issued with the same list in the upcoming Elections.
"We got the identical voters list that the NDP got. What the NDP put in their petitions was that we had different lists. That does not make it a fact," Julian Francis, the ULP's general secretary said in response to Bacchus-Baptiste's comments. "What they saw on Election Day with our activists at the polling station was a different voters' list that we prepared for ourselves, to suit our strategy."
The ULP's general secretary said he was not going to disclose his party's strategy. And Francis described as "totally unfounded", the accusation that both parties received different voters' list during the 2015 Elections.
However, Bacchus-Baptiste, who is the NDP's caretaker for West St George insisted that the list used by ULP activists on the day of the Elections was similar to the ones being used by the presiding officers and other officials at the polling stations.
"It is a statement of fact that on Election Day, the NDP did not have an up-to-date list – or put differently – they did not have the same list that the Unity Labour Party had," Major St Clair Leacock, the parliamentary representative for Central Kingstown said in support of the statements being made by Bacchus-Baptiste.
The NDP politician also said that he had to print his own copies for Election purposes and reiterated that both parties should have the same list.
Dora James, the Supervisor of Elections, in response to the claims being made, said the Electoral Office prints the list in triplicate and each party is given a copy of its own.
She added that there is never a case where a specific copy is printed for a specific party.
However, James said she would note the complaints being made by both Leacock and Bacchus-Baptiste.