Posted on
Sandals Resorts promises unique experience at Beaches property earmarked for SVG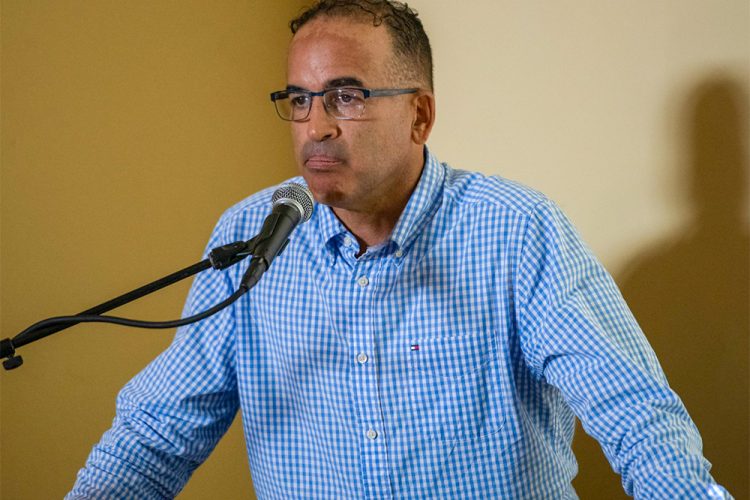 Sandals Resorts International has promised that the Beaches property being planned for St Vincent and the Grenadines (SVG) will be a unique experience.
"I feel very excited, actually a little more excited here…we will try to get on the ground as soon as possible," Terence Des Vignes, senior project manager for the company said last week, while briefing key stakeholders at the Buccament Bay Resort.
On July 22, Deputy Chairman of Sandals Resorts International Adam Stewart and the government of SVG signed an agreement that will see the construction of a Beaches branded resort on 40 acres of land on the site of the former Buccament Bay Resort.
Des Vignes told the gathering that the new resort is expected to have 350 rooms with a maximum guest capacity of 1400 persons.
He said Beaches SVG will be a milestone within the chains and the first Beaches Resort in the Eastern Caribbean (EC).
"We are going to wake up the resort" with 350 suites while expanding the five-storey building already on the property.
"We are going to knock it out of the park with 200 new luxury and family suites, 1000 square feet each," said Des Vignes while adding that there will be two-bedroom suites that can hold between six to eight guests.
There will also be a five-lane bowling alley, a 10-room spa, and the largest water park in the chain with a surf simulator.
A new restaurant brand called 'The Green House' will also be launched and this will feature local foods. There will also be a Japanese restaurant and a sushi bar to make up the 13 restaurants planned for the local Beaches Resort.
A 350-person boardroom/conference facility will be built that can be used for weddings and other events.
"A lot of work will be done to make the beach magical…typical things we do at Beaches and we will add a little more," Des Vignes said, while adding that they are hoping to make the local property the number one resort in the chain.
The project added that the company hopes to employ a minimum of 1000 locals who will receive training to work in the water park, the conference facility, the entertainment hub (eg. the five-lane bowling alley) and all the other areas that make up a resort.
"It is going to be so many facilities here that we don't have in even our largest Beaches Resort," said Des Vignes, while adding that the local Beaches will have what the others have and more.
Des Vignes said the company is working towards starting work on the ground as soon as possible.