Posted on
Neverson sets sights on aeronautical engineering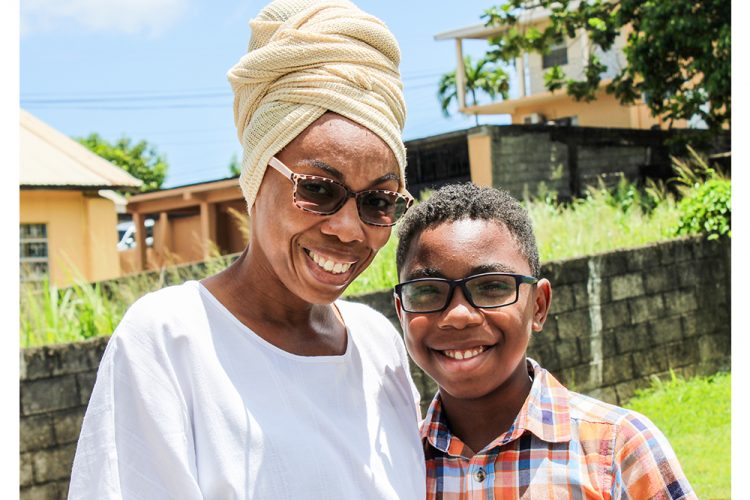 Ajani Neverson, one of three boys who topped in this year's CPEA examinations, has his sights set on being an aeronautical engineer and footballer.
Neverson, a student of the Windsor Primary School recorded an overall average of 97.8 per cent. He was also one of two students to top the Language Arts portion of the external assessment with 98.67 per cent.
The 11-year-old told SEARCHLIGHT that preparing for exams was difficult because of COVID-19.
"I couldn't study with my friends for a very long time. I still can't do it. I had to be social distancing. I also did online school with my class, but I still got to prepare more for CPEA because it was delayed," he said.
He noted that some of the questions were easy while others posed a little bit of a challenge, which led him to using the process of elimination and choosing what he believed to be the right answers.
Neverson's favourite sport is football and believes that it would be a good career for him. He looks up to French footballer, Kylian Mbappe, who overcame challenges to achieve his goals.
"I also like planes and aeronautical engineers can build planes and fly them," the son of Fidel and Felicia Neverson said.
And he encourages students who will sit CPEA in the future to focus, study hard and have confidence.
Felicia Neverson always believed that her first son had the potential to do very well as he is a hard worker.
She told SEARCHLIGHT that during preparation for the exam, she would have to convince him to stop studying and go to sleep.
"He came out of the exam calmly and coolly and when I asked him how he did, I think he said, ok, I did my best which is what we always ask him to do…" the proud mother said.
Ajani will attend the St Vincent Grammar School at the beginning of the new school year.