Posted on
Extra lessons and parental support key to Christiano's success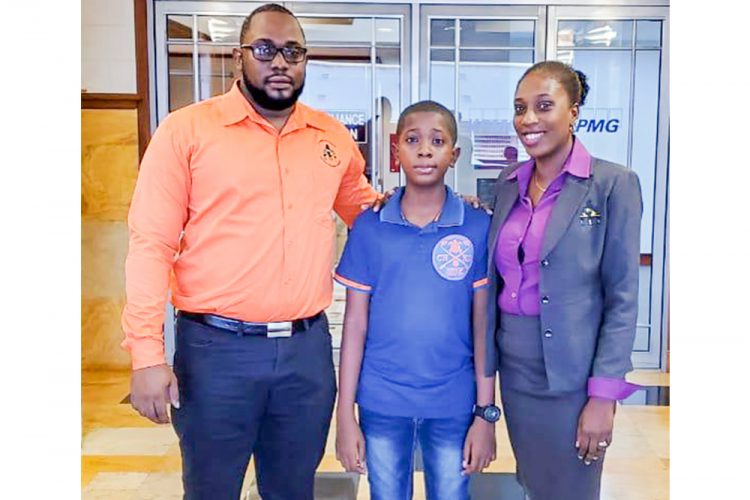 Layou resident Christiano Fitzpatrick believes that extra lessons and parental support played a significant role in his placing in the top ten at the Caribbean Primary Exit Assessment (CPEA) 2020.
The 11-year-old St Mary's Roman Catholic School (SMRC) student, son of Loisha and Dornelle Fitzpatrick, placed seventh overall and fifth for boys out of a total of 1915 examinees.
"I feel excited," the aspiring computer programmer commented.
Fitzpatrick scored an overall percentage of 96.4 for the four exams: mathematics, science, language arts and social studies. He also recorded a 100% score for social studies, topping in this subject area.
"They were not that challenging, but there were a couple of challenges," the student said, while describing the multiple-choice exams held on June 26, and 27, which were worth 60 per cent of the mark. The other 40 per cent came from the School Based Assessment.
The young man also noted that while he was aiming to secure a spot high up in the ranks, he was surprised when he was amongst the top ten performers.
In disclosing how he was able to achieve this, the 11-year-old explained that his parents kept encouraging him, and also sent him to extra lessons.
The hardworking student explained that he would have liked to go to Backyard adventures to celebrate his achievement but because of COVID-19 he does not have any plans to celebrate.
"I'd like to thank my parents, all the teachers in my school who taught me. I'd like to thank the persons who taught me the extra lessons; my grandparents for encouraging me, and my uncles and aunties…and my parents' friends who told me I could do well. I need to thank them all," Fitzpatrick noted.