Posted on
Aspiring pilot soars to new heights after placing first in CPEA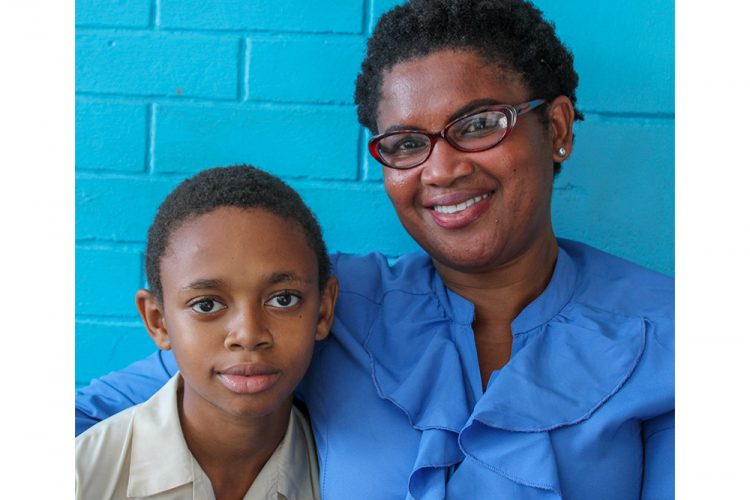 An aspiring pilot, "Matthew the Mathematician" Wilson, as he is sometimes called by his family, is already soaring to the highest heights at age 11, after placing first at the Caribbean Primary Exit Assessment (CPEA).
Matthew, a student of the St Mary's Roman Catholic School (SMRC), recorded a 97.8 per cent overall, tying with Ajani Neverson of Windsor Primary School and Kai Francis of the Kingstown Preparatory School (KPS). Wilson also gained a 100 per cent score in Mathematics.
Speaking to SEARCHLIGHT the day after the news broke, the young man concluded that when he heard about topping the exam he felt "good".
Matthew said the easiest subject was mathematics, while the hardest was Language Arts, although he had to ponder some time before coming to this conclusion.
In order to get to first place, his methods were studying, doing extra classes, and past papers/examinations.
In the future, Matthew is aiming to be a pilot. "Because it's nice to be up there, and I really want to fly a plane," Matthew said brightly. It's high income, and "it's also very entertaining to go visit other places while you're on your job," he stated.
Those persons who helped him along his journey are his teachers, who "revised work at class and my parents helped me study."
His teachers are: Ruthier Gumbs who instructs on Mathematics; Andia Hadley-Thomas who covers Book Reports, Vocabulary and Spelling; Juliet Culzac as the teacher for Usage and Comprehension; and Cherrodawn McDonald educated the students on Health Education and Social Studies.
Matthew is the son of Andrew Wilson, director of the National Parks and Beaches Authority and Lystra Culzac, a conservation biologist. Culzac accompanied her younger to school last Friday, when he collected his results.
"It's a really wonderful feeling," she disclosed, speaking on her younger child's success, although she admitted that she was still processing it.
"Every so often it wells up in me and I feel really good, but I still don't think I have the words to express what I feel inside," Culzac commented, noting that she was proud of Matthew and the hard work that he put in.
"I think he was aiming for first place because it's already in the household and he and his brother would have been discussing it," Culzac said, adding that she believes one of his goals was to beat his brother.
Matthew's brother, Luke Wilson, placed first in the CPEA examinations of 2016.
Culzac said that his brother is really proud of him, and was a support to him as well as they are very close. On Thursday, "I sat there looking and listening to them enjoying the whole thing together," she disclosed.
So where does this consistent family academic excellence come from? Culzac said that their education started from the womb. "Story telling, story reading, music time…," and using every moment as a teaching experience, the mother commented. She also said that she tries "to help [her] children to be thinkers or to analyse situations."