Posted on
Observers of Registration should be able to see and hear – Exeter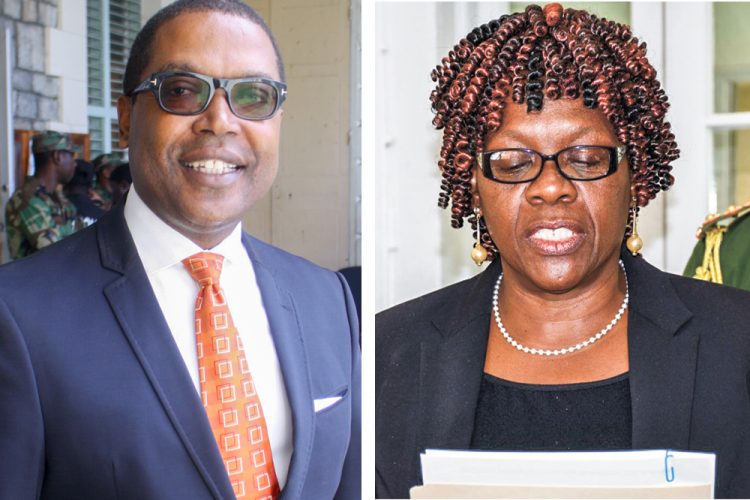 Observers of the voters' registration process should not only be able to see who is being registered, but also hear the information that is being given as well.
This is the view of Ben Exeter, the New Democratic Party's candidate for Central Leeward, who on two separate occasions, was barred from observing the registration process in Barrouallie and Layou respectively.
Exeter contested in the 2015 General Elections as NDP's candidate for Central Leeward. He was one of two petitioners in the Election Petitions case, in which they called on the Court to hold that the results of the election in North Windward and Central Leeward were void due to several irregularities.
While speaking on NDP's Monday Night Live programme, Exeter said that his party took the decision to attend registration processes in constituencies to ensure that elections would be free and fair.
The politician said he attempted to observe voters' registration in Barrouallie on July 8 but the registration officer told him that he could not be there. He said he was not given a reason and when he chose not to leave, registration was subsequently cancelled for that day.
Exeter, along with his lawyers, also attempted to observe registration in Layou on July 13. He said while there, he met Supervisor of Elections, who also told him that he was not allowed to be in the room where registration was taking place.
"Not only she was there, she was right at the entrance coming in, trying to bar me from coming inside," the Central Leeward candidate said, noting that he questioned why he was being barred from observing the process. "She said the law doesn't permit it. Which law are you referencing that doesn't permit me to be here or anyone else for that matter?…I've yet to get a response from her."
SEARCHLIGHT made several calls to the Electoral Office this week to speak with the Supervisor of Elections Dora James but we were told that she was either out of office or in a meeting.
But according to a news report from SVGTV this week, James said that registration officers are considerate to some persons who request privacy when giving their information.
"Observation is a normal process when we are doing registration. What the Electoral Office ensures is that the registrant, when they are going through their process, have their privacy to give information. We want to make sure they are comfortable," the supervisor of elections said.
But Exeter maintains that observers should be able to see and hear what is happening during the registration process and that it should be transparent for anybody to observe, regardless of their political affiliation.
He said that his party had begun going through the Voters' List, with certain identifiers in mind. And the Central Leeward candidate claims that at one of the polling stations, there is an individual who is registered twice with two separate identification numbers.
"…The process is not that I want to see who vote here or there, I also need to hear what they're saying, we don't know oh well, yes my name is Tom Harry or I'm from Barrouallie or Glebe. Without hearing them, we can't validate that…anybody could say anything," Exeter said.
The politician also said that the information that is given during registration is usually published so he does not understand where the privacy issue applies.