Posted on
The region has been investing in the wrong types of planes – Sir James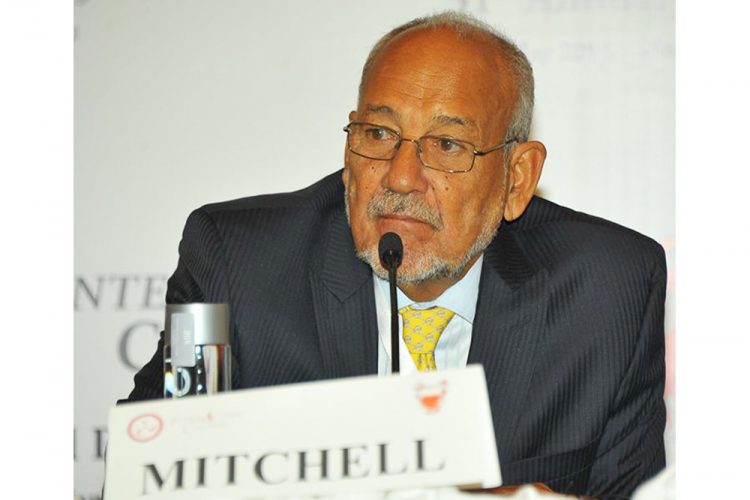 Sir James Mitchell, former prime minister of St Vincent and the Grenadines (SVG) believes that the answer to the region's air travel woes is a well-structured partnership with the private sector.
Mitchell weighed in on regional air carrier LIAT's pending liquidation last week while speaking on the 'OMG In The Morning' radio programme on Boom 106.9 FM.
He said that it is important that we "look for international partners again and restructure it properly, taking the lessons we have learnt on board".
The former prime minister also expressed the belief that governments should spearhead the venture with regard to getting regulations right but if they want to invest, they should be given preference shares rather than voting shares.
"Let the private sector run the show. That's my view," Mitchell said.
Mitchell also said that the region was investing in the wrong planes to carry out air travel throughout the island countries.
"In restructuring and organizing an airline industry, you have to pay careful attention to the planes that are in service and those that are being manufactured. We have this bias in the OECS with the old time regulations that single engine planes cannot be used for commercial purposes, but that is only around here,"he said.
And the former prime minister made reference to Cessna Grand Caravan airplanes, a single-engine plane which he said has the potential to offer a fair frequency of flights for both people and cargo.
"So leave this to the private sector to determine the feasibility of what will give the service, what we need …is frequency of service…let the private sector run the show. That's my view," he said.
Social commentator, Stephen Joachim, who was also present on the radio programme with Mitchell last week Wednesday, expressed those views as well.
"Those are excellent planes, they're good planes for this area because we can do tons of frequency of flights.
They're relatively cheap, relatively cheap to maintain…compared to ATRs, which I believe were manufactured and produced in Europe and very expensive to run from what I've been told. We've got to give these guys a chance. Let's see what they can do," he said.
Gaston Browne, Antigua's prime minister has been advocating for a restructuring of LIAT 1974 Ltd rather than the company's liquidation, which has been on the table since June 27 following a meeting of LIATs four major shareholder countries.
But Joachim said observations should be made in the next six months to determine how well private sector entities can operate to offer air travel in the region, before any consideration is given to investing more into the cash strapped airline and "we repeat the same mistakes for another 10 or 15 years again".
"We've tried the government route for 50 years now, it hasn't worked too well. Why not give the private sector route a couple years and let's see what happens but let's have a fair opportunity," the commentator said.
Like Mitchell, Joachim said he too wants to see a level playing field and an open skies policy that will allow those in the private sector an opportunity to compete.
[UPDATED on Tuesday, July 14 2020 at 7:02 pm to correct the name of the aircraft recommended by Sir James Mitchell]