Posted on
Elderly and disabled persons need more support due to COVID-19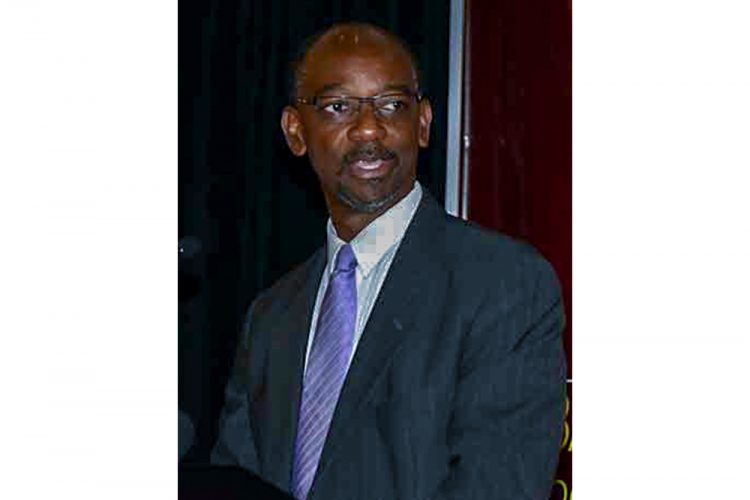 During this time of COVID-19, support must be lent to persons with disabilities and the frail elderly who are especially vulnerable.
"They really have a lot of barriers, for example barriers to social distancing, barriers to information access," Dr Anselm Hennis indicated on Tuesday, July 7.
Hennis, the Director, Noncommunicable Diseases and Mental Health, Pan American Health Organization/World Health Organization, was part of a panel of speakers who took part in a webinar organized by these organizations.
"There are many, many unique issues in terms of how people with disabilities are able to function in a normal situation which is even compounded through the time of COVID," he noted.
For example, Hennis said, if someone cannot see or hear well, information access would be a "major" challenge.
Persons with special needs may also have challenges with access to care, and access to the work environment and finances.
"They are at more risk of being exposed (to the virus) because they depend on others for support and for help and they have specific care needs."
He said in supporting persons with disabilities at the time of COVID, it must also be considered that "support is not only social but it's physical, it's financial, it's access to jobs and so forth and even continuity of access to usual care."
Listing the different players that have a role, the Director noted that families have a role, as do carers, and "I think there needs to be a contingency in place for people who have these disabilities to continue to have care."
There also needs to be "a plan in case they themselves become infected or people within their community become infected or their household becomes infected," Hennis added.
The Government also has to play its role, and ensure that information is available in braille and sign language for those that are hearing and sight impaired.
"Financial support is very important at a Government level," he reiterated.
Furthermore, there needs to be targeted measures for them, and access to personal protective equipment.
"Healthcare needs to be accessible, affordable and inclusive," he commented, adding that it's a human rights issue.
Added to this, Sir George Alleyne, Former Chancellor of the University of the West Indies, and Director Emeritus of PAHO/WHO, noted "There's one group that somehow always gets left out – that is the frail elderly."
"They're often put in a category and ignored. Even not in times of COVID, and especially so in times of COVID."
"..One of the reasons of the high mortality of this group is not just bad care but no care at all," he stated.
Alleyne emphasized the need for social services to include this group. He explained that the Caribbean "as a whole" has not done well with the older population even though this is their fastest growing section of the population.
Various international strategies, "haven't really found echo in the Caribbean and the presence of a situation like COVID just amplified the problem that this group of persons has," Alleyne stated.