Posted on
Public Servants could not announce their interest in candidacy under NDP – PM Gonsalves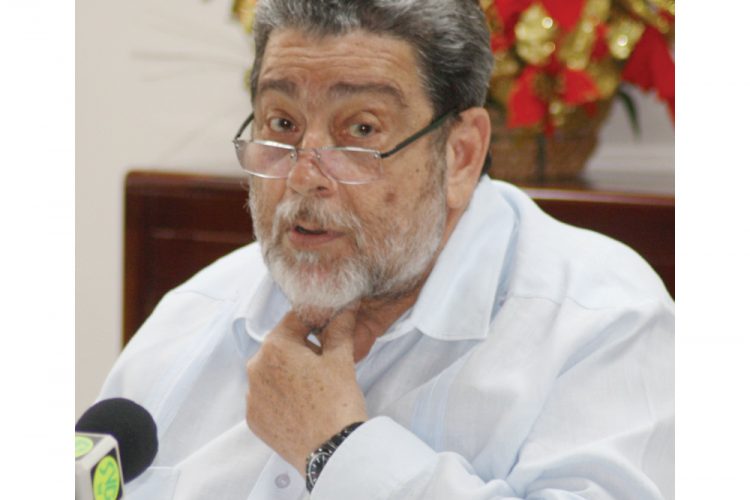 Political Leader of the Unity Labour Party (ULP) Dr Ralph Gonsalves is happy about the persons who are offering to contest the next general elections on a New Democratic Party (NDP) ticket, but noted that under the previous administration, public servants could not announce their interest without resigning.
Among the names mentioned by Gonsalves while speaking on NBC radio this week were public servants Phillip Jackson and Adriana King.
Jackson is hoping to be given the nod to run in Marriaqua and King in East St George.
Gonsalves said a few nights ago, someone told him that Jackson had been selected as the candidate for the NDP in Marriaqua and he immediately called the parliamentary representative for that area, the ULP's St Clair Jimmy Prince.
"Jimmy, your prayers have been answered, Phillip Jackson is the candidate," Gonsalves said he laughingly told Prince.
The veteran politician added that he was disappointed when he woke up the next day and heard Jackson had only offered himself and had not in fact been chosen.
"I was profoundly disappointed. I hope he is the candidate," Gonsalves said.
He stated that there is a Facebook group called "The Movement" and persons in the group have given themselves a certain degree of self-importance and are suggesting that they want Jackson in Marriaqua and King in East St George.
"They want him (Jackson), up there (in Marriaqua) and my friend Adriana King in East St George. I will sing hallelujah chorus…" said the Prime Minister chuckling.
He also noted that Sir James Mitchell, the founder of the NDP has said that the NDP will win the next elections, but under Sir James, who ran the country for 17 years, public servants could not have announced interest in candidacy without resigning.
He stated that the ULP is grounded and the party has all its candidates lined up to run on mainland St Vincent and in the Southern Grenadines, while they will soon finalize the candidate who will represent the ULP in the Northern Grenadines.
"We know who we have in the Southern Grenadines and we are in the process of finalizing the choice between two persons in the Northern Grenadines.
"I am ready to rumble," said Gonsalves.