Posted on
ECGC continues support for the performing arts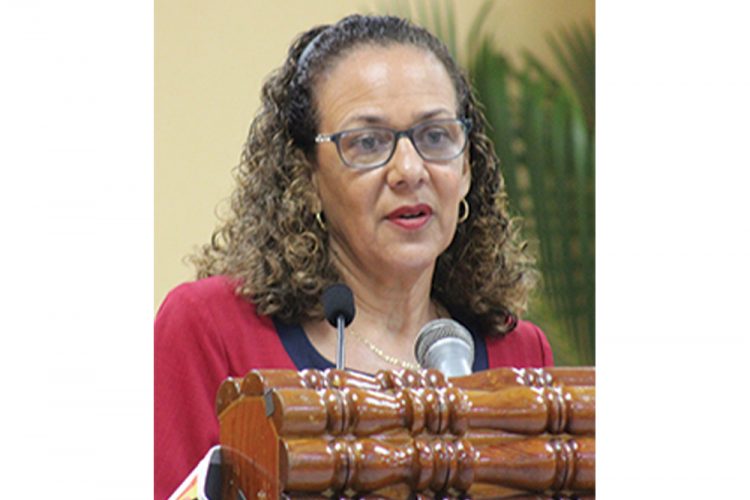 For the past five years, the Eastern Caribbean Group of Companies (ECGC) has been steadfast in its thrust to support the cultural and creative industry of St Vincent and the Grenadines through the ECGC Primary Schools Performing Arts Festival (PRISPAF).
PRISPAF 2020 came to a close on Tuesday, July 7 with an award ceremony where participants and overall winners received various prizes.
In her remarks at that event, Rachel Haslam, ECGC's marketing manager noted the importance of her company's investment in helping to develop the talents of the young minds who will grow to drive the creative industry SVG.
"There's no doubt that the digital age has decreased the importance of art and culture in people's lives. However, despite all the technology, both culture and art still have a great impact on a country's economy, education and society overall," she said. "In fact, one of the biggest roles of art and culture in our lives is to encourage healthy populations. Numerous studies have shown that cultural activities and creativity help to enhance both physical and mental health."
Haslam said involvement in the arts helps to boost creativity and imagination and that everyone has God-given talent.
The marketing manager however noted that not everyone gets a chance to nurture those talents, which is why PRISPAF is so vital in giving youths an opportunity to discover those talents at an early age.
And she encouraged the participants of this year's festival to continue developing their art forms.
"If you are talented enough, passionate enough and disciplined enough to work very hard to develop your skill and talent, then you may even be able to earn your living by it…and at the very least, it will make you a well-rounded individual," Haslam said.
ECGC recently rebranded its Ju-C water to 'Island Sips'; a decision the marketing manager said was taken in anticipation for a line of flavoured waters.
And a couple months ago, the company launched its first in the line of flavoured waters, lemongrass-ginger.
All in attendance at Tuesday's award ceremony not only got a chance to taste the new flavoured water, but also took home with them a six-pack, compliments ECGC.
Haslam said ECGC takes its corporate responsibility very seriously, noting that the company's name has been associated with many sporting and cultural events in the last 40 years.
She further noted that it is the support of the people, through purchases of ECGC products that affords the company the opportunity to contribute to many national activities.
"So we take this opportunity to say thank you to the public for the continued support and we implore you to continue making a conscious effort to support our products," Haslam said.