Posted on
American Airlines and Air Canada to be first two airlines to resume flights to SVG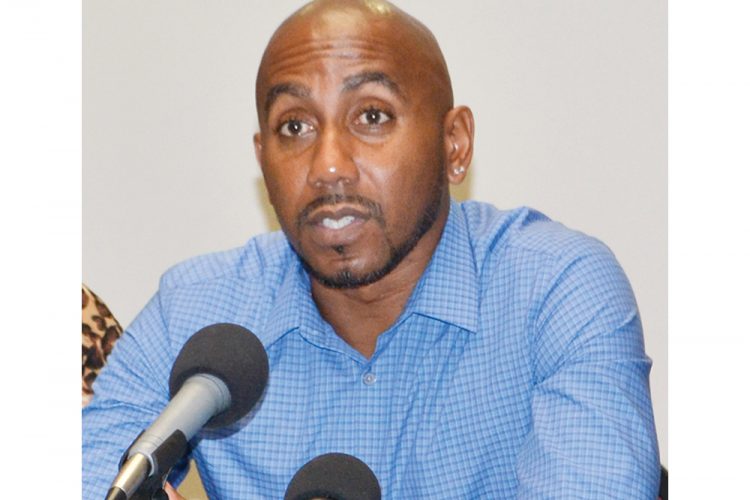 American Airlines and Air Canada will be the first two airlines to resume international flights to St Vincent and the Grenadines (SVG) this month.
Glen Beache, the chief executive officer (CEO) of the SVG Tourism Authority (SVGTA) said this week that persons are expected to arrive from the United States and Canada in the coming weeks.
"Our first flight out of the US since this whole pandemic started will be on July 11 from American Airlines; Miami into St Vincent and the Grenadines," the CEO said while speaking at a ZOOM meeting for the Caribbean Tourism Organisation on June 30.
Beache opined that the majority of persons on this first international flight into the country would be Vincentians, both returning nationals and Vincentians who live in the Diaspora.
"Since this pandemic took place, St Vincent and the Grenadines is considered sort of a safe haven to many of our Vincentians living overseas. I don't know, but I would think that a big portion of the people coming home would be Vincentians returning," he said.
The SVGTA official said that many requests have been coming in from yachties who wish to enter the island as well. He said American Airlines also facilitates the transportation of these yachties into the country.
And he anticipates that some of the people on the flight will also be yachties looking to board a boat in SVG.
According to Beache, the second international flight into SVG will be on July 23 out of Toronto by Air Canada.
"A lot of these flights, and the way that they are operating, it's really not up to us, it's up to the airline," he said.
Beache revealed that the Air Canada flight was scheduled to come to SVG on July 3, but it was rescheduled.
Because of COVID-19's fluid nature, the CEO said that whether the Canadian flight comes to SVG would hinge on the decisions of the Government of Canada, which at this point, is still advising against nonessential travel.
Though St Vincent and the Grenadines never formally closed its borders because of the pandemic, a protocol for the entry of travellers into the country has been issued.
The protocol is for the period July 1 to July 31, after which it will be revised based on the data captured in the one-month period. And according to authorities, everyone coming into SVG, both from inside and outside of CARICOM will be required to do a PCR test and complete a COVID-19 questionnaire on arrival.
Travellers will not have to complete mandatory quarantine if they arrive at the airport with a certified negative PCR result, which was done no more than 72 hours before travel.
Persons who arrive without confirmed negative PCR results will be subject to a nasal swab to have a PCR test carried out, and served with a court order document for a 24-hour mandatory quarantine. Once the PCR test is negative, persons will no longer have to continue in quarantine.
"Unfortunately, we see what's taking place in the United States or I should say in some states in the United States and as you ask…why so much importance on the United States? It's because they play such an important role in our tourism product, not just in St Vincent and the Grenadines but around the Caribbean," Beache said during the CTO Forum.
"Obviously, looking at Florida, and I think on Saturday who had over 10,000 cases of COVID, it is something that we're going to be monitoring closely."
He said SVG's main goal is its testing capabilities to ensure that everyone can be tested once they arrive.
Holders of CARICOM passports will be required to pay US$20 for the PCR test, while non-CARICOM passport holders will pay US$40.