Posted on
GG of Jamaica suspends his personal use of the GCMG, due to its "offending image"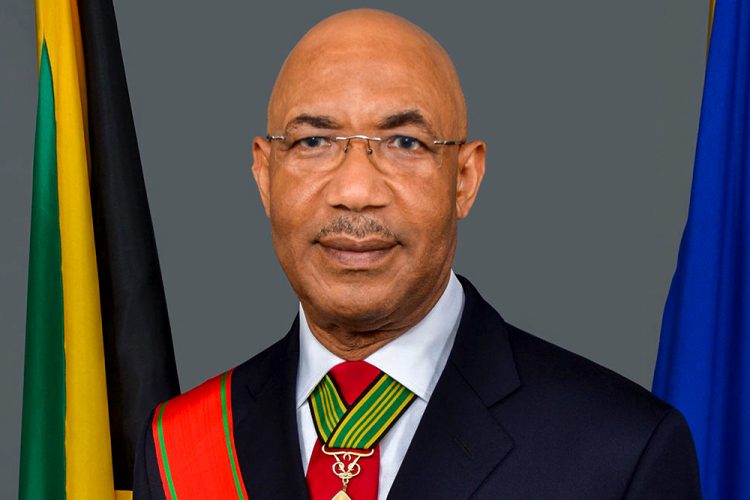 A royal insignia bearing a picture of a white archangel stepping on Satan, depicted with dark skin, will no longer be worn by the Governor General of Jamaica, who has recommended that it be changed to something inclusive of shared humanity.
Governor General Sir Patrick Allen, head of state who represents Queen Elizabeth II in Jamaica, made the announcement on Friday, June 26, that he would suspend his personal use of the Order of St Michael and St George (GCMG), due to its "offending image".
According to the royal website, "the Order of St Michael and St George now recognises service in a foreign country, or in relation to foreign and Commonwealth affairs, for example the work of foreign-service officers and diplomats".
On one side of the medal St George can be seen fighting a dragon, while on the other the archangel St Michael "tramples" Satan. The image which headed the announcement on the Governor-General's page, has caused a great deal of anger.
Allen's suspension, according to his office, follows his acknowledgement "of concerns raised by citizens over the image on the medal, and the growing global rejection of the use of objects that normalize the continued degradation of people of color."
The Governor-General is not stopping at this offending insignia, but has instructed his office to begin a review of "all insignias and iconography associated with the Office of The Governor-General that may be considered racialized or culturally inappropriate."
Additionally, Allen's office indicates that the Governor General has penned a letter to the Chancellor of the Order of St Michael and St George requested that the offending image be revised, and recommending, in his exact words, that it be "changed to reflect an inclusive image of the shared humanity of all peoples."
The Governor General's office signed off the announcement by reiterating that Sir Patrick encourages everyone to work to together "to build a more just and inclusive society."
CNN, who reported on the Governor-General's decision, reported that they attempted to contact the palace press office for a comment, but had yet to receive a response as at June 28.