Posted on
Over 3500 families have benefited from 'Love Box' initiative – Caesar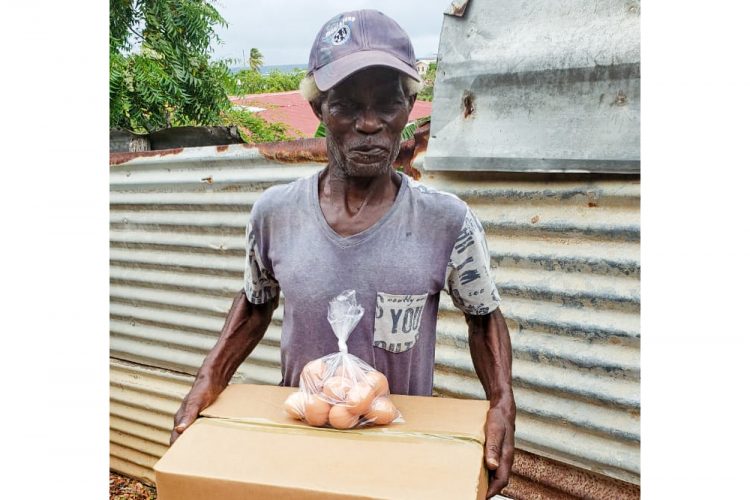 At least 3500 vulnerable families have benefitted from this government's 'Love Box' initiative since its start in May this year.
The Love Box initiative was established through the Ministry of Agriculture as part of its thrust to address fallouts associated with the COVID-19 pandemic.
Saboto Caesar, the agriculture minister gave an update on the project this week in Parliament, noting that "thus far, 5000 boxes of 100 per cent locally produced food" has been distributed.
This produce he said was bought from over 370 farmers, with boxes being distributed through churches, community based and non-governmental organisations and the ministries of National Mobilisation, Education, Health and Agriculture.
Caesar also read a letter from Eve Crowley, FAO's deputy regional representative for Latin America and the Caribbean, in which she commended the 'Love Box' programme.
"We have no doubt that the 'Love Box' initiative will inspire other policy makers internationally including other small island developing countries as we move towards the international year of fruits and vegetables 2021," Caesar said, reading from Crowley's letter.
The agriculture minister added that other countries in the hemisphere have also adopted the programme as well, with it being renamed in Latin America as "Caja de amor" — Box of Love.
"The government wishes to assure all citizens that the Ministry of Agriculture holds fast in the principles espoused in appreciation of its mission statement that food security, food safety and food sovereignty are fundamental principles and precepts for life and living in our country," Caesar said.
He said that nations' supply chains were being impacted because of the COVID-19 pandemic and that SVG's food supply chain was no exception.
Caesar said that given the global uncertainties of food distribution, SVG is being called to "redouble its efforts as a food producing nation targeting local consumption, intraregional and regional export and servicing of extra regional markets".
As part of the 'Love Box' initiative, depots have been established to provide platforms on certain days for farmers to sell their produce.
To date, depots have been established at Langley Park, Lauders, La Croix and Rose Bank.
And the agriculture minister said that a fifth depot at Rilland Hill will be established this week so that members of the public can also go there to purchase produce from local farmers.