Posted on
Senior Prosecutor Praises RRU Officer For Initiative, Great Leadership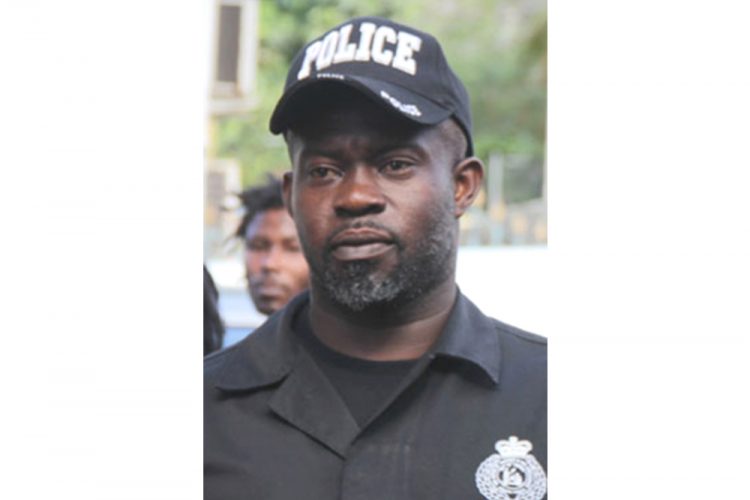 A Corporal from the Rapid Response Unit (RRU) has been praised for his "exemplary leadership" in capturing a man responsible for an attempted robbery.
"Corporal 403 Nigel John has displayed, in my opinion, exemplary leadership, initiative and professionalism to apprehend this defendant," Senior Prosecutor Adolphus Delplesche said at the sentencing of defendant Oranson Garraway.
Garraway, a 21 year old, was caught in Layou on June 17, with a homemade firearm, and one round of 12 gauge ammunition.
He was found by a party of RRU police officers who went on patrol after they were alerted to an unlawful assault.
Ronique Toussaint of Mesopotamia had run to the RRU base at Layou after Garraway pointed a gun at him, and he told the officers what happened.
Corporal John decided to go on patrol in an unmarked car and they caught the defendant in the area of Ruthland Vale.
In expanding on the reason for his being impressed at the Corporal's actions, the senior prosecutor stated, "The Corporal was the man in charge at the base at the time when the report was made. He didn't send his men…"
While he could have sat back and let the other officers handle the matter, instead "He led from the front," Delplesche remarked.
"…And look at the initiative. He didn't use the vehicle that is known, he used a vehicle that is unknown. He didn't get a driver, he drove," the prosecutor continued.
"That is leadership of the highest class, leadership of the highest class and he has to be commended," Delplesche concluded, saying with feeling that he could not keep his "mouth shut" when men "work so hard".
"Man must get pay when they work, and be rewarded," he reiterated.
He congratulated the Corporal who was in court, told him to continue, and ended by noting, "St Vincent love you, the world love you, with you around the world is a better place to be, a safer place."