Posted on
PRYME recipients' names will not be published again – Finance Minister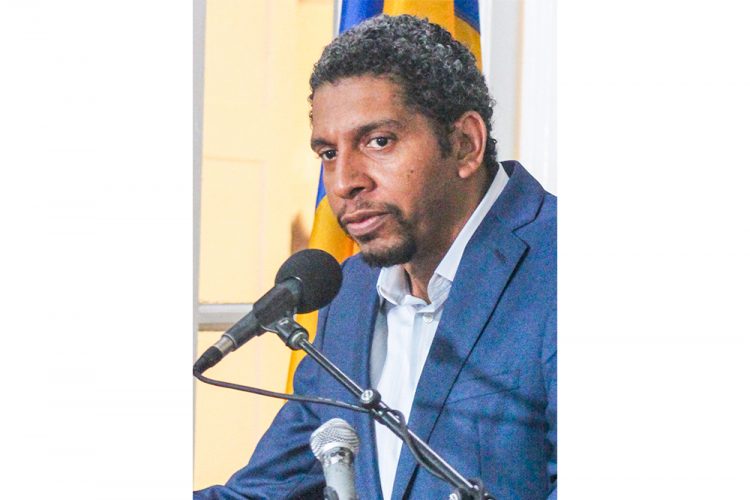 The names of PRYME recipients will no longer be published for public information.
Yesterday, June 22, Camillo Gonsalves, the minister of finance and economic development said that although the names of the first 160 recipients were published, a decision was made to respect the confidentiality of applicants and awardees going forward.
"…And the reason is a very unfortunate one," he said, while delivering a ministerial statement in Parliament.
"It's that in the publication of the first 160 names, a number of recipients found themselves victim to some very vitriolic attacks on social media, on public airwaves and in their own villages for doing nothing more than applying for a grant and receiving support for their small business and their micro-enterprises."
Giving an example, the finance minister said that there was recent public outcry regarding a recipient who persons said did not live in St Vincent and the Grenadines.
Gonsalves confirmed that the woman has in fact lived in this country since 1992 and was distressed by the allegations that she had defrauded the programme.
"Others have been attacked on both sides of the political fence, saying either they did not deserve a PRYME grant or they only received a PRYME grant because of this or that political affiliation," he said, while apologizing to those who have been victim of these attacks.
PRYME was conceptualised by the finance minister and he said that going forward, he would endeavour to release as much information as possible about the grants without publishing the names so as to protect grantees from public abuse.
As of June 12, 1509 applications had been submitted to the PRYME programme.
So far, 160 persons have been approved to receive grant funding under the programme which is meant to support small businesses in SVG.
According to Gonsalves' report to Parliament yesterday, the average grant is $7,500 but the majority of grants have been for under $5,000.
He said 65 per cent have received between $2,500 and $5,000, 25 per cent have received between $5,000 and $15,000 and 10 per cent have received between $15,000 and $40,000.
The finance minister also said 15 per cent were PRYME Plus grantees — persons over the age of 40.
"It is important to note that grantees do not receive all of their money in their hand," Gonsalves said, as he explained the procurement process involved in the distribution of PRYME funds.
He said "if a grantee for example indicated that he/she wants to buy equipment, let's say a fridge or stove or chainsaw or computers, the PRYME Implementation Unit procures those items from local retailers on behalf of the grantee and delivers that equipment to the grantee".