Posted on
COVID-19 pandemic puts dent in government's revenue for May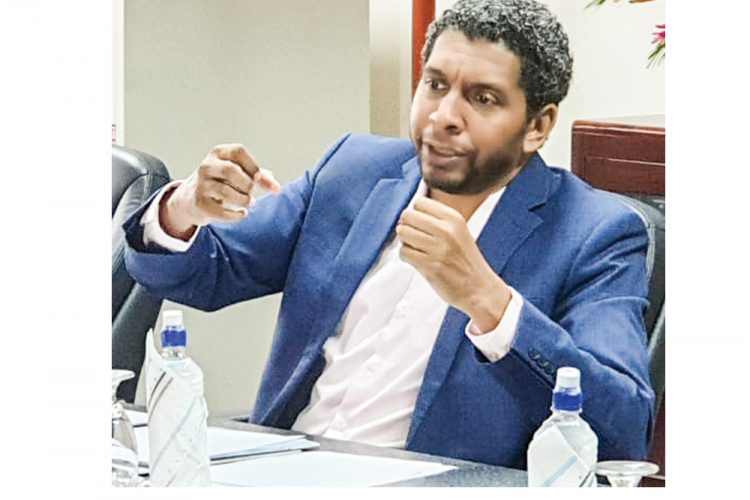 This government's revenue fell by between 18 and 20 percent in May as a result of the COVID-19 pandemic.
Camillo Gonsalves, the finance minister gave a snapshot of the impact of the pandemic on St Vincent and the Grenadines' (SVG) economy during his address on Tuesday, June 16 at the launch of PRYME's online portal.
"When we lose 20 per cent of our money, that's a big problem. But compared to other countries in the OECS, we're doing better than most because their revenues have dropped by 50 per cent," the finance minister said.
He said COVID-19 is now the cause of one of the greatest global recessions in world history.
And governments in the region are experiencing tough times and are "banding their bellies" as they think of how they will be able to pay salaries in coming months.
Gonsalves said the World Bank estimates that the world's economy will shrink by at least five per cent, with two major economies; China and the United States already showing significant amounts of unemployment.
"We're in a bad time globally because of COVID and we are not exempt here in St Vincent and the Grenadines. The NIS tells me that 261 businesses that pay money to the NIS have either shut down completely or partially," he said.
According to the finance minister, almost 2500 Vincentians have received help from the NIS through its unemployment benefit specifically for people displaced by the pandemic and the Government's displacement supplementary income for persons in the hospitality sector.
Gonsalves also said that over 15,000 Vincentians, inclusive of those in the hospitality sector, taxi and tour bus operators, minibus operators, vendors, handcart operators and those on social assistance, are getting some sort of support in the COVID-19 period.
"The Eastern Caribbean Central Bank tells us that the economies in the Eastern Caribbean, in the OECS will shrink by between 10 per cent and 20 per cent this year. Never before in our history have our economies contracted by that much in one year," he said.
He noted that the ECCB also said that unemployment in some countries will exceed 50 per cent.
But the finance minister said this doesn't look as if it will be the case in SVG.
"Think about what we're going through right now in this region because of COVID. It is an economic calamity. It's a tough time and it's a time when governments are banning their belly and wondering how we are going to pay salaries in the coming months because nobody can tell us yet when they'll have a vaccine for COVID. Nobody can tell us yet when all the airports will be open, when all the hotels will be full and when all those 261 businesses can resume work," he said.
Gonsalves said the government requires more money to help those suffering, in a time when it is earning less. And this issue is compounded by one of the worst droughts that this country has experienced in recent times.
The finance minister said "you have these challenges squeezing the economy and the government having to decide to do everything in our power to make the recovery inclusive; to make a net, a floor, a safety net to capture as many people as possible to help them through this difficult time because it's nobody's fault that they're experiencing these challenges".