Posted on
Someone is throwing dead animals on my property – 'Tiny' Samuel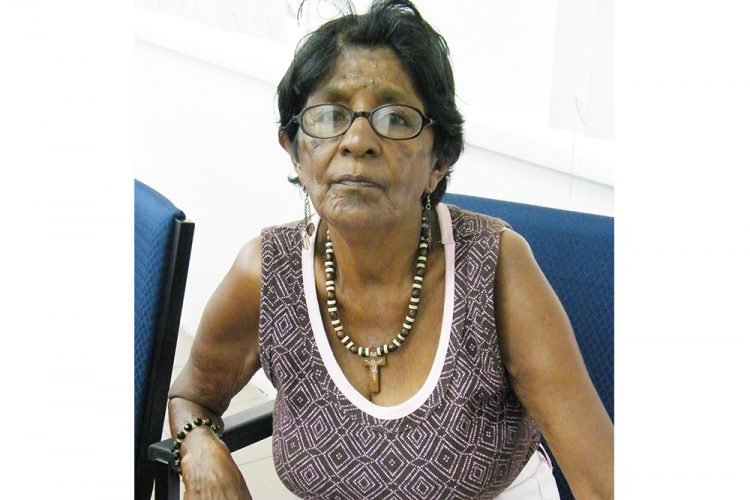 A 75-year-old resident of Green Hill says she is fed up of a particular person who she knows to be throwing dead animals in her yard.
Robertha 'Tiny' Samuel, a well-known person in her own right, has been contending with this individual for some time now. In a visit to Searchlight on June 5, she indicated that she has to stay inside of her house, locked up.
"I have some fowl and they catching the fowl them and hah them lock up," by their property, Samuel alleges of the perpetrator. "And when the fowls die, they bring them back and throw them back in my property," she further explained.
The retired woman says that she worked hard to buy her property, and build a house, lamenting "I fed up now. Provocation above the law."
Samuel says that she visits the police station frequently to make reports about the situation.
"I fed up with them (perpetrator and friends) now. I dey in my house sleeping, me have to wake up out me sleep, me ah hear stone pon me house," the elderly woman commented.
'Tiny' also contends that they have thrown half a goat into her yard before. "I feel bad. I feel sick. Because I can't inhale nothing," she said, explaining "I can't even drink my tea and cook my food. Sunday I can't eat my food."
She says that the dead animal is there.
Samuel informs that she knows who the perpetrator is, because she saw him "pitch" the fowl over while she was drinking her tea, and she claims she heard his mother telling him that she hopes he is not going by her (Samuel) to throw fowls into her property.
Threats to burn down her house have also been made, 'Tiny' says.
"…Them have to stop harassing me, they harassing me," the retired woman stated.