Posted on
PM blasts VINLEC over security deposit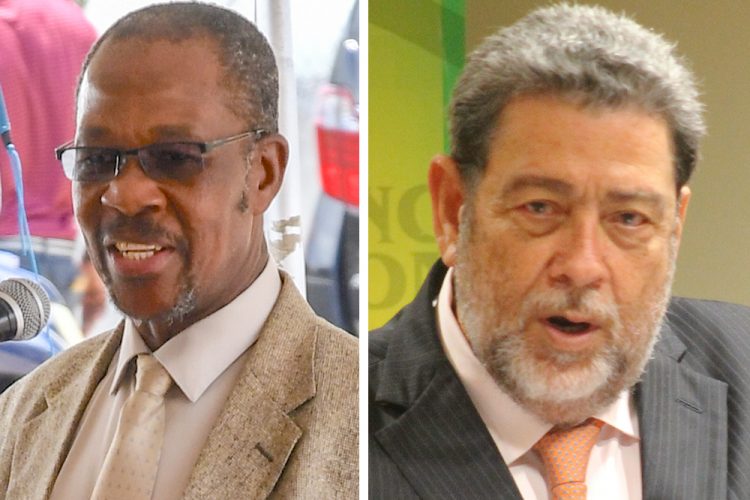 The management of VINLEC has been blasted by the prime minister for requiring that new customers pay a security deposit for electricity, especially during this time of COVID-19.
Dr Ralph Gonsalves, speaking on NBC radio last week said the government is trying to assist persons who do not have electricity, but one such person complained that she was required to pay two-month deposit.
Gonsalves said Section 13 of the Electricity Supply Act says that St Vincent Electricity Services Limited (VINLEC) may charge a deposit amounting to two months at the maximum of what is owed on an ongoing basis.
"But I don't understand how they interpret that law. I told them that. When I get connection for electricity, you get connection for electricity, you don't burn one unit yet, so what basis they going to charge you on.
"You can't treat it as house rent, and in any case it said 'may' and in this time of COVID, you want to tell me people in VINLEC still don't have the heart, if even they do that in other times, in this time they would do that?" asked Gonsalves.
He said he has told the management of VINLEC that consumers should not be asked to pay the deposit and his directive will be formalized by Cabinet.
Gonsalves said he is also thinking about going to Parliament to take away the discretion from VINLEC, as he does not understand the decision to do this during the COVID-19 crisis.
He said it is a different story if a customer had a connection, but has a history of having their account cut off for non payment.
The Prime Minister acknowledged that the requirement for deposit has been in place for years.
"This has been done for donkey years, but heavenly father, in the spirit and time of COVID, you don't have a heart for all we going through?"
He also noted that the law says that the deposit paid by customers must attract interest of two per cent and VINLEC has, "a nice and tidy sum for people who have deposits."
Gonsalves said he has spoken to the chief executive officer (CEO) of VINLEC Thornley Myers as he wants to make sure the company stops the charge in this period.
"I am not going to have poor people treated in this way. That is not what people put me in office for," Gonsalves said.
He said VINLEC is owned by the people and not the management, and as prime minister, he is the major shareholder, as he represents the people.