Posted on
Officials to discuss protocols for receiving visitors today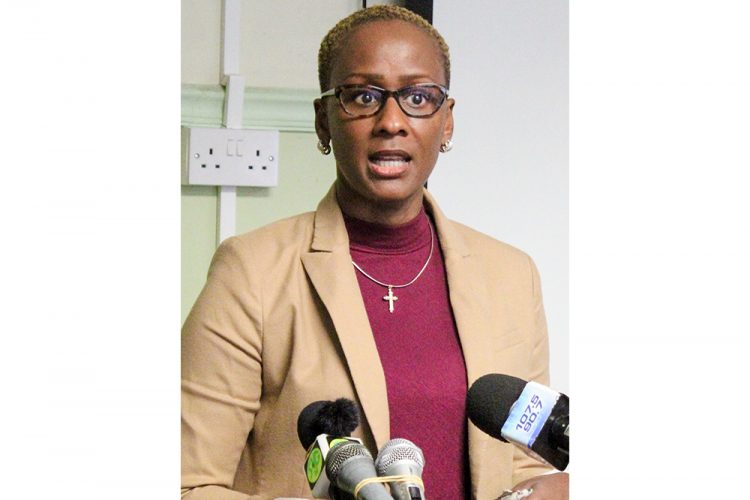 Health officials will meet with Prime Minister Dr Ralph Gonsalves and relevant stakeholders today to discuss protocols to be put in place as the country gears up to begin receiving travellers once more.
Although St Vincent and the Grenadines' (SVG) ports were never closed, incoming travel to this country has been limited as a result of COVID-19, especially when other countries closed their own borders and airlines halted flights.
But as other countries begin reopening, persons are curious as to whether they would be able to travel without having to deal with the restriction of a 14-day quarantine period.
Chief medical officer, Dr Simone Keizer Beache told SEARCHLIGHT yesterday that no final decision has been made in relation to the protocols that will be activated once travel picks up again.
"It's a matter of weighing the risks and putting additional systems in place. As we increase our exposure, we have to increase our capacity to detect," she said.
"We're looking towards, just as other islands have been doing, in terms of a system which allows for some classification of risk and strengthening even further, our capacity to detect and contain anything."
Keizer-Beache, who is also the chair of the Health Services Subcommittee, said that building capacity might entail increasing surveillance in the tourism sector through testing some groups of passengers arriving.
The chief medical officer said that the ministry of health is proposing that all protocols be in place by July 1. But she stressed that this was not a date set in stone, but rather one being considered.
"…We haven't stopped people coming in, so it's just the constraints of certain places, because of the quarantine, people don't want to come," she said.
"So once the protocols are in place and also, there is even further strengthening of our systems, because we have some specific things that we are going to be doing to strengthen further, as I said, the increased uptake, then once everybody is agreed, we will be able to welcome people in."
This means that one's travel history will help to determine whether that passenger is required to complete a quarantine period when they arrive in SVG.
Keizer-Beache said there are certain high risk groups, which include cruise ship crew members and persons travelling from countries that have recorded high COVID-19 activity.
But she said "different countries will have different risks and therefore we will have different approaches to different countries according to the risk".