Posted on
Brother of slain policeman calls for reform in force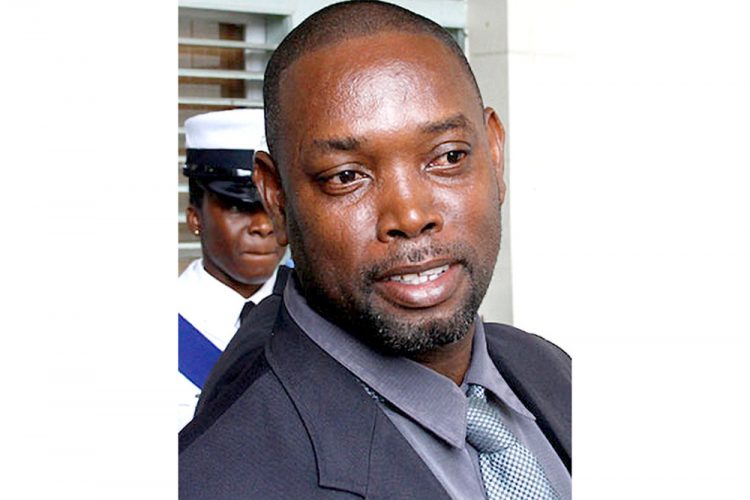 Fitzborne Chambers, the brother of slain police officer Sergeant 209 Philbert Chambers, wants police officers to dedicate themselves to St Vincent and the Grenadines (SVG).
"I am asking all police officers not to look at promotion or look at the [state of the] station, and not to look at leave.
"Discuss that in a different forum, but instead, dedicate yourself to your country; not to the Prime Minister or the Commissioner, but to the country," Fitzborne told officers gathered at Central Police Station (CPS) last Thursday.
He was addressing a ceremony at the CPS where his brother was memorialized.
During the ceremony, a plaque was presented to the Chambers family, while another was unveiled on the wall of the historic building in memory of Sergeant Chambers' who lost his life in the line of duty on Sunday April 26 in Campden Park.
Fitzborne, a former police officer, said his family believes in policing and his brother Philbert never complained when he thought things were not going his way.
"He never said he was not getting promoted, he did his time and he worked until the last day. Do the same, be honest, be dedicated to the job, serve your country well," Fitzborne urged, noting that Philbert had an interest in seeing the RSVGPF develop.
"That is why he was involved in youth club. That is why he worked at a high standard. He was way above the rest, and if every police officer can emulate that desire and determination, our country would be better," Fitzborne told the gathering that included Commissioner of Police (COP) Collin John, Deputy Commissioner of Police Frankie Joseph and Prime Minister Dr. Ralph Gonsalves.
Fitzborne said officers must work together as the Commissioner cannot do it on his own and an officer working alone cannot make the needed improvements.
He said his brother wanted to see reform in the RSVGPF.
"…and we asking you to look into it," said Fitzborne, while stressing that once there is reform, "an upgrade on everything", SVG would be a better country that visitors would love to come to.
Fitzborne said he and his brother regularly discussed the development of the RSVGPF and his brother thought that a focus on the youth would help with this.
He said his brother believed that more youth clubs were needed in the country and that would help get young people away from crime.
He said his brother created history and he would like some of his wishes to be granted.
Commenting, the Prime Minister said there have been reforms in the RSVGPF but there is need for more.
"The efficacious reforms get a better buy in from the police force when the members of the police force have grown up in families like that of the Chambers, steeped in discipline and order," said Gonsalves.
He added, "there are some who ask for reform, but reform is a word for some that means let the discipline go and people do whatever they want to do.
"Well that's not reform, that is lawlessness and disorder. The reform which the elder Chambers is talking about there, is a reform which can deliver the police force as a more efficient force in communion with the community."
The Prime Minister, who is also the minister of national security, said Sergeant Chambers was a highly trained and disciplined police officer who knew the dangers of policing and he was doing his job to maintain law and order.