Posted on
Vincentians to march for a better SVG and in solidarity with protests in the US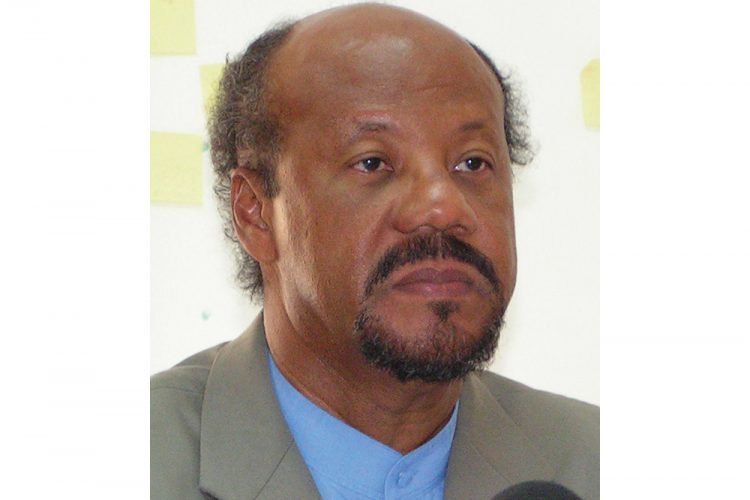 It is unfair for persons to think that the protests taking place in the United States have no connection to the Caribbean.
So says Mike Browne, the chairman of Solidarity!, an organisation made up of amalgamated Vincentian groups and individuals, who will take to the streets of Kingstown today, June 12 in a march and rally to show their support for the protests against systematic racism in the US.
The march will leave Victoria Park at 3:30pm and make its way to Heritage Square where a rally will be held consisting of speakers, messages and cultural items.
"…The problems that the Americans have, we have down here. Not the extent of racism, but whether its unemployment, domestic violence, whether it's child abuse, whether it's police violence, because we have cases of that in St Vincent," Browne told SEARCHLIGHT in an interview yesterday.
He said the theme of the march and rally is "For a better world in the season of a pandemic", which focuses positively on how to create a better world, not just in the US, but in other countries where demonstrations are taking place, and across the globe in general.
Browne also said that the nature of events taking place in the US transcends its borders and entered the realm of international human rights and so it is now a global issue that should be addressed.
"So it is in that context, we feel justified in showing solidarity with the Americans, but we are not limiting our work to that. We are saying that in St Vincent, there are issues that we want to address and we also want to have a better St Vincent. Our world in St Vincent should also be better," the Solidarity! Chairman said.
The local groups making up Solidarity! include the Windward Island Farmers' Association (WINFA), Venezuela Vincentian Friendship Association (VENVIFA), Cuba Solidarity, National Drum Foundation, Unity Youths and National Council of Women.
Prime Minister Dr Ralph Gonsalves is expected to deliver the feature address at today's rally and other speakers include Marlon Joseph, the public relations officer of VENVIFA; Jomo Thomas, former Speaker of the House and human rights activist, and Beverly Richards, president of the National Council of Women.
Browne will also deliver remarks at the rally.
All who wish to attend are asked to wear black and to observe COVID-19 protocols.