Posted on
Victims in Union Island fire laid to rest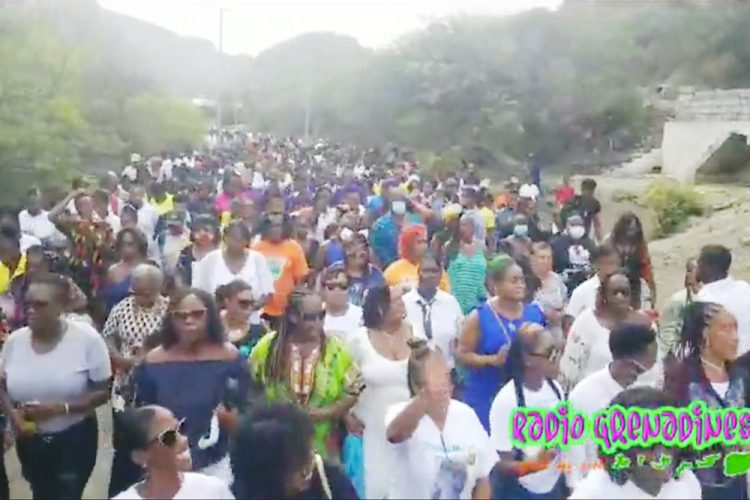 The three victims of the Tuesday May 19 fire that destroyed Union Island's lone gas station have been laid to rest.
Shaniqua "Azaria" Alexander, the 17-year-old student and 12-year-old student Lindini Neverson were laid to rest on Sunday May 7 at the cemetery in Clifton, Union Island after a church service which was held at the hard court in Ashton.
They were both students of the Union Island Secondary School.
The petrol station's owner, Freddy Naert, who also died as a result of burns sustained in the fire was laid to rest on Wednesday, June 3 at the cemetery in Ashton after a funeral service at the Baptist church in Ashton.
Alexander died at the Southern Medical Clinic in San Fernando, Trinidad around 9:15 pm Wednesday night, May 27, while Neverson and Naert succumbed to their injuries on Sunday, May 24 at the Milton Cato Memorial Hospital.
Last Sunday's funeral was attended by among others, Leader of the Opposition Dr Godwin Friday, Parliamentary Representative for the Southern Grenadines Terrence Ollivierre, Director of Grenadines Affairs Edwin Snagg, Senator Deborah Charles, who is Parliamentary Secretary in the Ministry of Education and the Ministry of Education's Permanent Secretary (PS) Myccle Burke.
"When these accidents occur, we tend to ask why, but we must remember that God who created us has different thoughts," Senator Charles told the gathering.
She said persons must take comfort in the fact that "these young souls" have gone to a better place.
Senator Charles urged persons to treasure the memories of Zara and Lindini and remember them as highly spirited and helpful, in and out of school.
She said Zara was an athlete who was liked by most of her peers.
"She liked dancing and never stopped short of fun. You would know she was in the vicinity as you would hear her voice," said Senator Charles.
She said Lindini enjoyed mechanics, cycling, diving and dancing.
"He was always filled with joy and care for those he called family," Senator Charles said while noting that the students impacted lives in the short time "they were allowed to be with us."
The funeral also heard several tributes including a piece by students of the Union Island Secondary School. The service was followed by one of the biggest funeral processions ever seen on the streets of Union Island.