Posted on
SVG to host first virtual Soca, Ragga Soca and Calypso monarch competition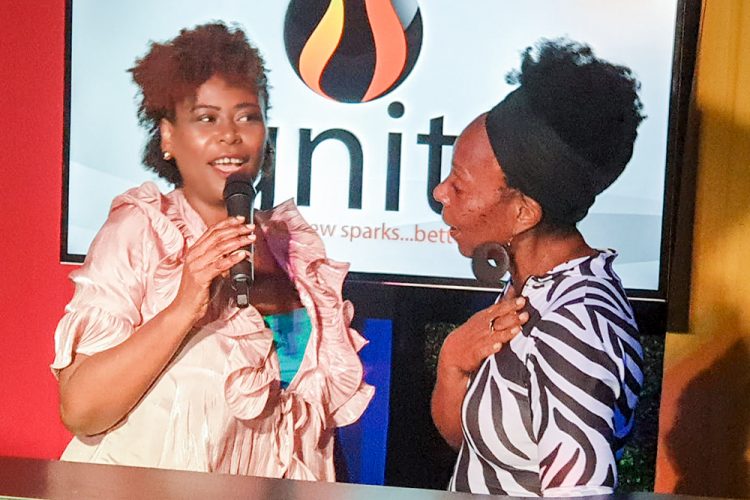 This country's first ever virtual Soca, Ragga Soca and Calypso monarch competitions will be held at the Envy Nightclub in Arnos Vale on July 4 and 5 this year.
The virtual competitions have come about through a partnership between STV Online, Ignite Consulting, Envy Nightclub and 4th Dimension Productions.
Speaking at the launch of the event on Tuesday, founder and marketing/public relations consultant at Ignite Candice Sealey said COVID-19 has created unexpected situations in the country that have even seen the cancellation of our premier national festival, Vincy Mas.
Sealey said the singing competitions are the most anticipated events during Vincy Mas so Steve Wallace, creative director of STV Online saw the opportunity to do something unique with regard to these competitions.
She said Wallace approached her, Lester "Mack" Iroha of Envy Nightclub and 4th Dimension Productions to make the competitions possible.
She said at present, events are not happening so artistes, DJs and producers are thinking twice about producing music, "so we came together, and we have created the blueprint to the competition."
July 4 and 5 are the dates the competitions would have been held, had COVID-19 not hit.
The initiative is being sponsored by Hairoun Beer and Digicel, and there are EC$20,000 in cash and prizes to be won.
Sealey encouraged the public to get on board and support the industry and artistes. She noted also that several innovations have been included in the competitions, including the upload of entrants' music to Digicel's D'music app and a virtual VIP experience as there can be no crowds.
Commenting, Iroha said submissions should be made through the online form on STV Online Facebook page and the deadline for submissions is Monday, June 22. Seven participants will be chosen for the finals of each competition.
All songs submitted will be played for the judges during a live broadcast.
Iroha said all music submitted would be automatically uploaded to the D'music app, "which is a good platform for producers and artistes to get music out there and a good avenue to get revenue in terms of streaming."
He noted that all the legal aspects of the uploads would be dealt with and the uploads will be done around June 24 as they are trying to catch the Vincy Mas window, "as this is a time the world looks to us."
Iroha also noted that in the calypso category, uplifting music is being encouraged, so singers are urged to do more "comedic" and "upbeat" calypso.
"We are not really knocking the traditional calypso, but we will be looking for an upbeat vibe and the judges will pay attention to that," Iroha said, while adding that artistes may compete in all categories.
Finalists will be chosen by a panel of five judges. Artistes will be awarded a maximum of 15 points for originality, 20 points for lyrics, 20 points for melody, 20 points for musical arrangement, and 20 points for execution.
The finals' point system speaks to 10 points for social media response, 15 points for lyrics, 15 points for originality, 20 points for melody, 20 points for musical arrangement, and 20 points for rendition.
Points will also come from a SMS/text campaign and D'Music app listenership.
Persons interested in viewing the competition online can pay US$20 for a Zoom VIP experience.
Iroha said Zoom viewers will be given the opportunity to be seen during the competition and the reaction of the audience will be used to judge the social media response.