Posted on
It's 'unacceptable' that half of the youth in SVG are unemployed – King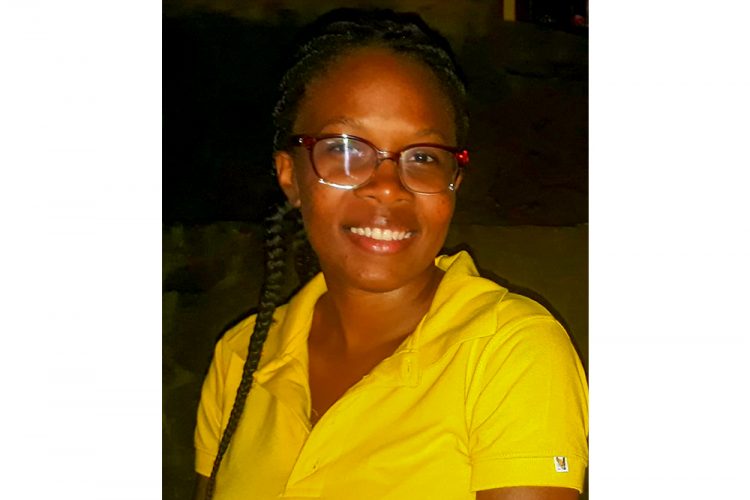 Lavern King, the New Democratic Party's (NDP) public relations officer (PRO) has described as "unacceptable", statistics that indicate that half of the youth in St Vincent and the Grenadines are unemployed.
King was speaking at the NDP's virtual public meeting last Thursday, June 4 which saw the leadership of the party outlining plans and policies that will be implemented under a NDP-led government, should they be successful at the polls in the upcoming General Elections.
"Imagine trying your very best, you're not stealing, you're not thieving, you not going out there and trying to be a social dropout. You are trying your best, yet still, you cannot make it in St Vincent and the Grenadines because there are no jobs," the PRO said.
The spokeswoman said that IMF statistics show that half of the youth in SVG are unemployed and it is humiliating and discouraging to spend a significant amount of time pursuing education from primary to tertiary level, only to be unemployed at the end of it.
She also seemingly took a jab at PRYME, a programme recently implemented by the Government, which provides grants to entrepreneurs between 18 and 40 years old to establish or develop businesses.
PRYME was fast tracked and its funding increased as part of efforts to mitigate the effects of the COVID-19 pandemic on the economy and almost $5 million has now been allocated to the programme.
In May, over 80 persons were a part of the first batch to have their proposals accepted for grant funding under the new government programme.
"I refuse to accept that whenever it is an election year, that somebody try to come and prime me up only for my vote and then forget about me after that. I refuse to accept it because I know that we can do better in St Vincent and the Grenadines," King said.
The PRO said she knows people who have finished their degrees but refuse to come back to SVG because there are no jobs available or because they feel like they will not be able to speak freely.
She said that this will not be the case under a NDP-led government, as persons will be free to express their opinions without fear of retribution, regardless of their political affiliation.
King outlined her party's plans for a Development Bank where persons will be able to access funding to build their businesses.
"I know that the NDP is not trying to fool me. I know that I don't have to go into Patel office and to Friday office and to Leacock office and beg them. Do you know how humiliating that is? That you do everything that is right, yet still your country is failing you," she said, naming three opposition parliamentarians.
She said that she, in her right mind, could not support a regime that would not facilitate her growth and ambitions as a young Vincentian.
King added that if she did, she would be betraying herself, her development, intelligence and ability to earn.
And the PRO said her party gives her hope, particularly when she hears candidates like St Clair Leacock, Daniel Cummings and Dr Godwin Friday among others say "we are about creating jobs for you, we are about creating opportunities for you".
" The time is fast approaching when we have to again make a very important decision, the decision about who will help to determine the price of bread in St Vincent and the Grenadines and I want to encourage you, that you vote for the New Democratic Party, the party that is gong to create jobs for you, the party that will enable you to be a true entrepreneur," King said.
She encouraged people to use the available avenues and ensure that they are registered to vote in the upcoming elections so as to help effect a change.
NDP's public relations officer said: "we cannot get the freedom and development we need without voting. My vote is one, your vote is one but together, we can help the NDP to be and make the change that we want to see in St Vincent and the Grenadines".