Posted on
NDP president disassociates party from comment made by South Windward candidate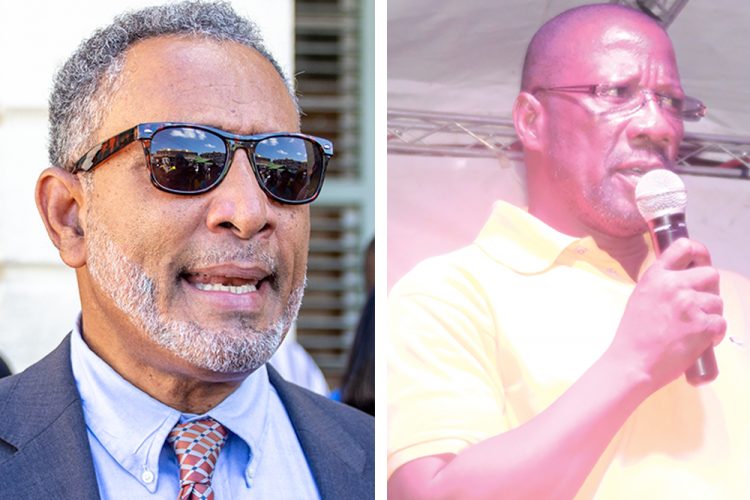 Dr Godwin Friday, president of the New Democratic Party (NDP) has disassociated the party from a comment made by one of its candidates, which likens the leadership of Prime Minister Dr Ralph Gonsalves to the recent, public killing of a black man by police in the United States (US).
Noel Dickson, NDP's candidate for South Windward, in a Facebook post on Tuesday, June 2 wrote "the Portuguese ruler in SVG has his bewitched knees on the back and neck of our blessed land and as a result, most of our people can't breathe. As black people, the time has come for us to vehemently resist this in the next general elections".
Dickson's statement can be seen as a direct reference to the death of George Floyd, an African American who died after a white police officer pressed his knee on his neck for nearly nine minutes.
An independent autopsy determined that Floyd died of asphyxiation and the officer has since been charged with second degree murder.
Three other officers who were present at the scene have also been charged with aiding and abetting second degree murder.
Riots and protests have been taking place in all major American cities to denounce racism and demonstrate support for the Black Lives Matter movement.
"That is not the language that I use and its certainly not what I will encourage from anyone who speaks on behalf of the NDP or in anyone in any political party," Friday said on Tuesday night during a programme on WeFM.
He said that the statement was an improper use of imagery, particularly during this time.
The Leader of the Opposition noted that the choice of imagery may be too inflammatory, given what was taking place in the US.
However, he said that where there is oppression in this country, citizens should fight against it.
"…the imagery may convey something that is beyond what I know the message is, which is to say we have a lot of oppression here in this country, we have victimisation in this country, we have economic degradation in this country," Friday said.
"These are things that we all have to stand up against and you have to put the responsibility right at the doorstep of who is at the head of the country."
And he advised that persons who wish to critique the state of this country, should do so using clear language so as it is not misinterpreted.