Posted on
Fishermen lost at sea after boat engine fails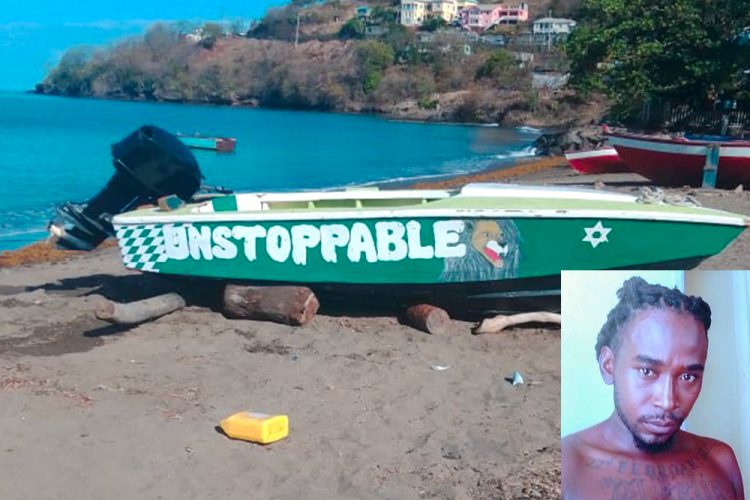 Two men who travelled to the Grenadines on Saturday, May 30, but were left to the mercy of the sea after their engine stopped working, have yet to be found despite search and rescue operations.
'Unstoppable', a 14 foot vessel, is said to have left Buccament Bay at 10 am on Saturday morning with two crewmembers on board, for the purpose of fishing.
However, Mikel Quashie, one of the crewmembers, called his girlfriend, Vickian Jessop, at noon to tell her that they had broken down.
Although Jessop, as well as boatmen from Bequia and Canouan proceeded to search for 'Unstoppable', their efforts came to naught. Jessop said that Quashie was calling them to say where he was, but when the boatmen went to this location they could not find him.
One boat that was searching for 'Unstoppable' had itself to be towed after running out of fuel, Jessop said.
The coastguard was alerted that evening, and again on Sunday morning.
"Every morning I wake up… I've been upset, I've been crying, and trying to hold my faith," Jessop, who was on one of the boats that tried to locate 'Unstoppable', disclosed.
Her boyfriend is 29 years old originally from Magum but living in Buccament. He and crewmember 'Blanco' are fishermen by profession, Jessop indicates.
Quashie is the father of a daughter and a son.
She said his daughter is old enough to realize that something is amiss with her father and has been asking what is wrong.
"It's really hurting," Jessop stated.
The Royal St Vincent and the Grenadines Police Force (RSVGPF) issued a release yesterday, June 4, which indicated that when the report was made to them on Saturday, "the information was disseminated to local coastal ports and also a request for checks to be conducted at ports and harbours."
The following day, SVG Coast Guard Vessel, SVG 07 travelled between the coastguard base and Canouan "which resulted in a negative sighting of the vessel."
"The Regional Security System (RSS) Airwing Operation Center was subsequently informed and a request was made for assistance with an aerial search for the missing vessel," the release states. The Maritime Rescue Coordination Center (MRCC) in Trinidad and Tobago, the Joint Rescue Coordination Center (JRCC) in Curacao and the MRCC in Martinique were also contacted with requests for assistance.
The release also said that aerial searches conducted by the MRCC Trinidad and Tobago and the RSS Airwing on June 1 to June 3 turned up no sightings of the vessel.
Search and Rescue operations are ongoing for the vessel and its occupants, the RSVGPF assures.
Any persons with information on the whereabouts about this vessel and its occupants may contact the SVG Coast Guard at (784) 457 4578.