Posted on
Soroptimists Donate Masks to Minivan Drivers, Conductors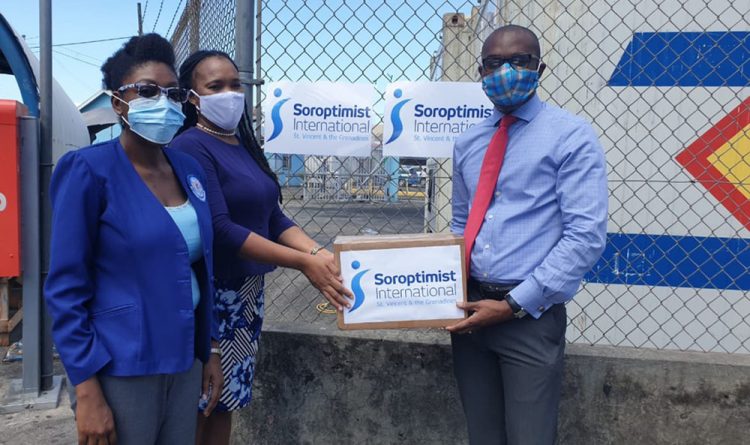 Soroptimist International St Vincent and the Grenadines (SISVG) last week handed over face masks to the Vincentian Transportation Association (VINTAS).
The donation was made on May 26 outside the bus terminal on Upper Bay Street (opposite the Penny Bank) by Ikamola Laborde, president of SISVG.
VINTAS's Acting Vice President Royron Adams accepted the masks and said that the donation was a great initiative as the masks will make sure that van drivers and conductors have some form of protection against COVID-19 as they carry out the important service they provide.
He said they are grateful to the SISVG as social distancing in minivans is hard, so the masks are a needed commodity. He said VINTAS is also encouraging commuters to wear masks.
Commenting, Laborde said the masks are part of their contribution to the COVID-19 fight. She also noted that they will be making similar donations in the future, with their next stop being the Kingstown Fish Market.