Posted on
Man found dead in his backyard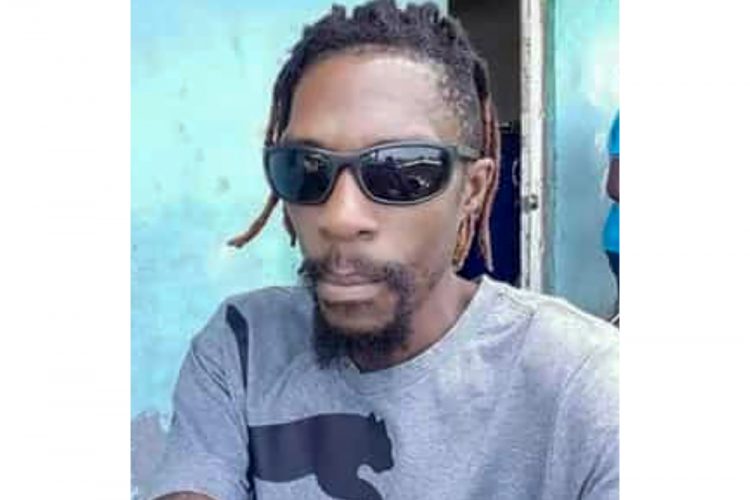 A return to cocaine use after a four-year hiatus may have resulted in a Chauncey man's death.
That is the view of some family members and friends of Morali Delano Stanley, who was found dead at his Chauncey home at about 7 am Tuesday, May 26.
Stanley, better known as "Rapper" and "Dutty", was discovered dead in his two-room apartment at the back yard of his mother's property.
The 45-year-old labourer was discovered in a pool of blood by his brother who had gone to check on him.
The brother saw blood coming from under Stanley's door and called a neighbor, after which the police came, along with the District Medical Officer (DMO), who pronounced Stanley dead at the scene.
On Wednesday, a relative told SEARCHLIGHT that the deceased man was a drug addict. The relative said he had stopped smoking crack cocaine for about four years but resumed the dirty habit around December last year.
"From December he just go back," said the relative who added that Stanley's mother has been trying her best with him, but he would often steal from the family home and curse his mother.
On Monday, Stanley was involved in an altercation in Lowmans Leeward where he was struck at the back of the head with an unknown object after he was allegedly chased by two men.
He ended up at a nearby health facility where his wound was sutured but when he was told that an x-ray showed he had a fractured skull and required hospitalization, he refused to be admitted, and went home.
"He came home cursing saying he going kill this and that," the relative said.
A family member said they were told that late Tuesday night, two men were seen jumping over a wall and entering the Stanley property.
A relative said a "bad" dog, tied at the back of the property that usually makes a lot of noise, did not make a sound, and appears to have been drugged or struck extremely hard.
"The dog only catch itself and start back to bark today (Wednesday)," a relative said while adding that blood was splattered all over Stanley's apartment and the deceased appeared to have been chopped or stabbed.
Stanley was known in the neighborhood for his singing and dancing despite his drug addiction. A few years ago, he accused a local Soca artiste of stealing one of his songs, a piece that eventually won the road march title.
Police are investigating.