Posted on
Be careful when mixing chemicals to make sanitizers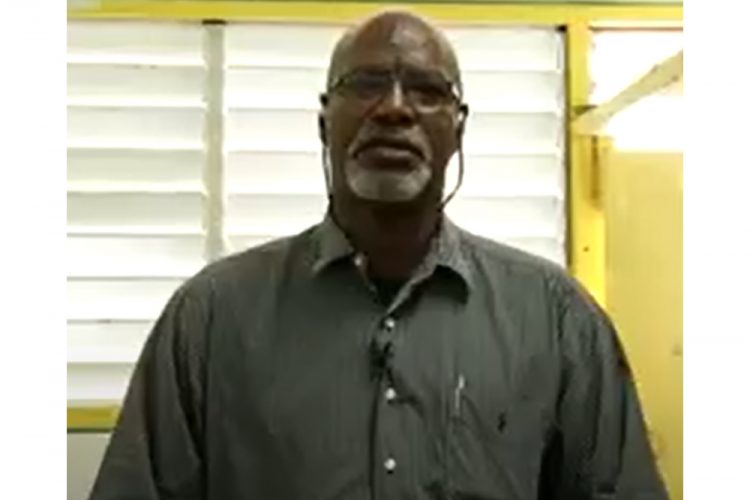 One has to be very careful with what is sprayed onto the hands of persons when they enter establishments, given that some persons have underlying issues.
This point was made by Herbert McIntosh, who works with the company 'Bow-Chem Supplies', which is an industrial chemical company, and the parent company of Bowman's Pharmacy.
SEARCHLIGHT spoke with McIntosh yesterday, May 21, and requested information on the correct procedures surrounding sanitization, and the use of hand sanitizers.
McIntosh indicated that the World Health Organization (WHO) has recommended the use of a hand sanitizer that has 70% alcohol in it, "but they did not tell you the side effects of that 70%."
"All people cannot use alcoholic products because of skin issues, and other side effects of the alcohol," he explained.
The odor associated with it can also affect those with respiratory issues.
"Also the constant and multiple use of a sanitizer with alcohol in it creates a situation where if a person is working in the food industry for one, cooking and working in the kitchen, they have been recognized instances where fires have occurred because of the alcohol on the skin," McIntosh revealed.
He noted that hand sanitizers are good to use, but there is an associated where and how.
Another situation McIntosh mentioned, was the possible drying out of hands.
"After a time you start to have chapped skin which creates a medical issue later on," he revealed.
He assured that it was a matter of "using the right stuff."
Generally, he stated, "it's best not to mix chemicals unless you are a chemist."
"So we have to be careful, we need to read the labels, we need to know what the side effects are before we use these things on our skin," McIntosh cautioned.
On the matter of colorants, he informed that he does not believe they should be added to anything that is a hand sanitizer because it leaves a residue.
Sometimes it may be the case that "(establishments) have people going through doors, they're spraying things on people hand, you don't know what it is that they're spraying on because they put together something."
"People are going back to doctors now because of going into different areas and having something sprayed on their skin which has an effect on them," he disclosed, adding "So we have to be careful what we introduce to the clients coming into the different organizations."
"We just throw a little of this, a little of that, and we don't know what the effect's gonna be," he commented, adding that ideally, the products should be tested in a lab to see if they work.
McIntosh opined "I believe the Bureau of Standards needs to take some of these things that are on the shelves now and put them to the test and see if what they say can be done on the label is actually what is happening."
An official of the Bureau of Standards told SEARCHLIGHT yesterday that the organization is exploring the possibility of adopting standards relating to hand sanitizers, masks and other protective equipment. He said the issue has been raised at the regional level so as to have a coordinated and harmonized approach for such products.