Posted on
Young entrepreneurs looking to forge ahead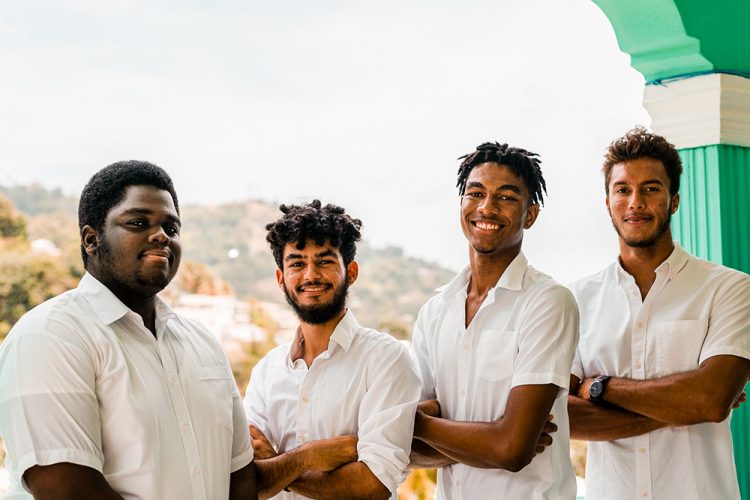 Four students of the St Vincent and the Grenadines Community College, cognisant of the already saturated job market, have devised means of setting themselves a pathway for employment.
This has led Cimalon Hamilton, (chief information officer), Alejandro Tesorero (chief finance officer), Tyrique Thomas (chief executive officer) and Aaron De Freitas (chief reseacrch officer), to form an enterprise known as SPHYNX Industries.
The four 18-year-olds, who will be graduating from the college next month, have combined their talents to offer different services to St Vincent and the Grenadines.
Among the services that SPHYNX Industries is rendering are social media management, graphic design, photography, videography and advertisement audio production.
Speaking on behalf of the quartet, Thomas noted that they are trying to stay ahead of the game, as it were.
"We are into digital marketing and we are living in the digital age, so we are using what is present to power businesses and products of those businesses," Thomas outlined.
Thomas noted that their combined skills sets and the knowledge gained from attending the SVG Community College for the past two years, are serving them in good stead.
"As a group, we have different skills and when combined , we are able to produce a top quality service to our clients," he stated.
"We are young, we are full of energy, and are aware of what is trending and understand the emerging practices of today's world of business, so here we are," Thomas related.
He underscored the need for persons to begin to show some faith in the young people, and SPHYNX Industries is one way to exhibit that trust.
Thomas disclosed that as their business expands and with the support of Vincentians, they will be adding more services to their line of work.
"More information pertaining to SPHYNX Industries can be found on our website: spynhxindustries.com," Thomas concluded .