Posted on
SVG students in Jamaica expected to fly home on One Caribbean airline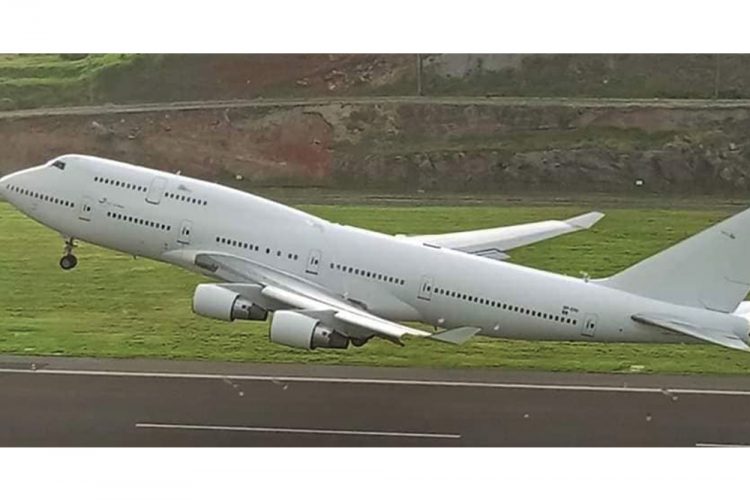 New arrangements have been made for the return of Vincentian students studying in Jamaica, while those in Cuba have decided against returning home.
SEARCHLIGHT understands that the students in Jamaica may be able to return to St Vincent and the Grenadines (SVG) next week via a One Caribbean chartered flight.
A trusted source told SEARCHLIGHT this week that the flight will cost each student approximately US$945. And 30 students will travel on the chartered flight, which is expected to land sometime next week, if all goes well.
The price is almost US$400 less than what each student would have been required to pay if they returned on a chartered flight with LIAT.
The regional airline quoted a discounted price of US$75,000 in total for the flight, which would have transported 56 students back to SVG.
Prime Minister Dr Ralph Gonsalves confirmed on radio on Wednesday, May 13 that One Caribbean will bring students home.
And he said that the Government "will facilitate One Caribbean in terms of all the legal requisites to enter Jamaica and to leave, wherever we are required".
Gonsalves also said he has given instructions to Stewart Haynes, the chairman of the National Student Loan Company and the chief personnel officer to make provisions that will allow students with student loans and scholarships to access extra funds.
"…There are 20 something students in Jamaica who have student loans so I asked Stewart to extend their loans. They are extending it by $4000 for them to either stay up there because they will have additional expenses or to use that money to help them to come home, because they can write their exams here and do some stuff online," the Prime Minister said.
He explained that students with grants or scholarships are dealt with through the chief personnel officer and the ministry of finance.
And a request has been made to acquire information from students who require assistance. Gonsalves said those students would receive a similar kind of assistance as the students with student loans.
"And they can stay up there or they can come home with it, but I'm awaiting the chief personnel officer," Gonsalves said. "You see, if you stay in Jamaica, you have to extend your period of time so you have more expenses, so its only right and proper that we help with those expenses, but if you want to use that money to come home, its up to you really."
The Prime Minister said in that sense, the government was not paying for students to come home but rather giving assistance that will allow students to make their own decision.
Gonsalves also said on Wednesday that he has spoken with Ellsworth John, the Ambassador of SVG to Cuba, who said that the students there have decided to stay.
And this is because universities have re-opened and the students, who are mostly enrolled in medicine or nursing programmes, have between 60 and 90 days of instruction to complete as well as examinations.
"…And if they come home, they will miss that and therefore they don't know what will happen with their scholarships because it means they would have failed the year," the Prime Minister said.