Posted on
Schools set to be re-opened May 25 for students scheduled to sit exams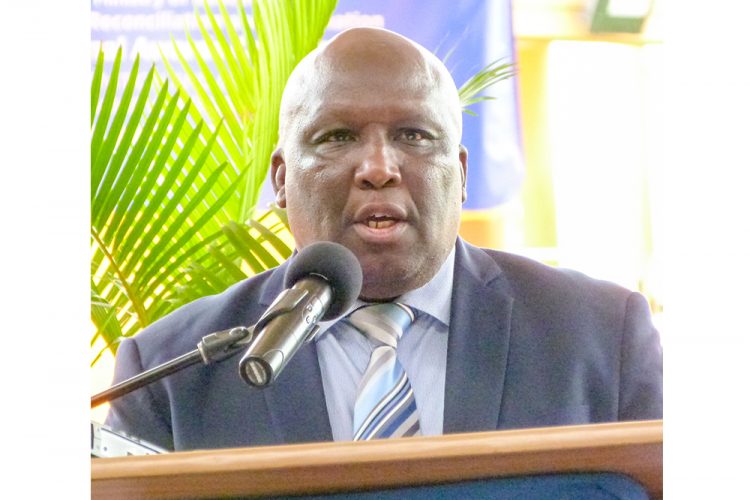 Schools in St Vincent and the Grenadines are likely to re-open on May 25 for students who are scheduled to sit external exams this year.
So said Prime Minister Dr Ralph Gonsalves while speaking briefly on the issue during the Shake Up radio programme on We FM on May 12.
"…I spoke with the chief education officer. She told me that they are likely to open, not on Monday coming here, [but] for the fifth form and CPEA and the relevant classes at the technical institutes, that they will open on the 25th for…those who have their regional exams," he said.
Gonsalves said that the Ministry of Education may be allowing more time for BRAGSA (The Roads, Buildings and General Services Authority) to organize certain things at the schools.Schools have been closed since March 20 due to the coronavirus pandemic. Students began receiving instruction via various e-learning platforms shortly after the end of the scheduled Easter break.
St Clair Jimmy Prince, the minister of education, said on Sunday, May 10 that the ministry was proposing a phased opening so that students preparing for external exams could benefit from engagement and revision with teachers.
Prince said the ministry is paying close attention to cleaning and sanitisation so as to ensure that there are sinks and running water as well as adequate accommodation for physical distancing in schools.
"So the ministry, joint with the ministry of health and BRAGSA, did a comprehensive assessment of our schools both on the Leeward and Windward side of St Vincent and also in the Grenadines and this data has been collected; it's being collated at the moment and we will look at that possible swift action where necessary," Prince said on Sunday during the Issues at Hand radio programme on We FM.
He added that "there are some schools which we may not have to touch, but you know of course, there are some schools which we may put in more facilities and some where we have to repair facilities because of the number of students you have running around in a particular school".
Prince also said that the OECS put forward a unified position to CARICOM in relation to the CXC examinations and that the Council has said that exams will be in July.
"That's CCSLC, CAPE, CVQ, CSEC in July and there are two countries who had problems with that July date; Trinidad and Jamaica," the minister said. "I think Trinidad has since come on board, but Jamaica will have to have bilateral discussion with CXC to deal with their particular issue because they have an issue in Jamaica."
The minister noted that CXC is advocating for a modified administration of the SBAs and multiple choice exams.
And the CXC has said that the exams will be valid and their integrity will be maintained under the new proposed format.