Posted on
Minivan operators fearful about the future of their operations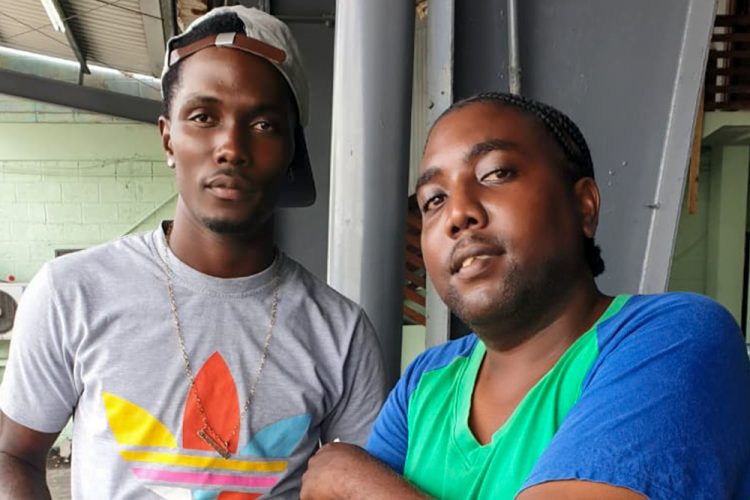 Minivan operators began collecting their EC$500 COVID-19 subsidy on Tuesday and while most are grateful for the payment, they have also expressed fears about how long they can continue to operate under the new protocols.
Earlier this year, the government approved EC$700,000 in the supplementary budget for the omnibus sector.
In order to qualify for the subsidy, minivan owners were asked to register with the Ministry and Transport and Works, adhere to a suggested physical distancing protocol inside their minivans and utilize the government's COVID-19 minibus sanitization program.
While most minivan operators have no issue registering and sanitizing, they see the stipulation to carry a maximum of two passengers on a seat as seriously affecting the viability of their operation.
"It come in handy, but it not good enough," van driver Daryl "Mitch" Frederick told SEARCHLIGHT on Tuesday after collecting his EC$500 at the Geest Shed in Kingstown.
"…but at least they give us something, so is better we take it and go with them than cuss," he said.
Frederick plies the Enhams route and says he tries his best to adhere to the two on a seat rule. He however admitted that it is difficult doing that all day, as at the end of work, he does not make enough money to fill his van's gas tank.
"…But I trying to help out the people, that's why I do it," he reiterated.
He said the sanitizing process is going well but sometimes it is hard to pull off to get sanitized, so he has bought his own sanitizers and his conductor Delroy Cyrus wipes the seats at the end of every trip.
Another minivan driver said he did not want to say much, but noted that he too is grateful for the money, but it is hard to operate a minivan during these times.
He said the EC$500 will be used mostly for gasoline as there is little one can do with that amount of money when it comes to a minivan. He said during the good times, one can make EC$500 a day.
Meanwhile, the government has listed different days for the payment of different COVID-19 subsidies.
Minivan operators will be paid on Tuesdays, vendors on Wednesdays, taxis and tour buses on Wednesdays and vulnerable persons (disabled and elderly) on Thursdays.