Posted on
Eight more Vincentian sailors from Carnival return home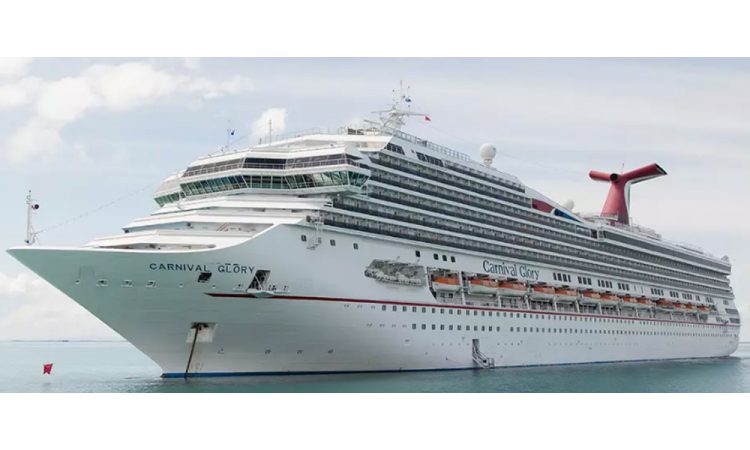 An additional eight sailors who are employed with Carnival Cruise lines arrived in St Vincent and the Grenadines (SVG) on Wednesday evening.
And other cruise lines are in the process of organising repatriation for more Vincentian sailors, even as the country expects to see more than 400 seafarers returning before the end of this month.
Carnival Cruise Lines was the first cruise line to repatriate 87 Vincentian crew members last Saturday, May 9.
Prime Minister Dr Ralph Gonsalves said on Tuesday that additional Vincentian sailors who were on Carnival vessels off the coast of Barbados were expected to be repatriated this week.
"They will come under the same protocols," he said on radio on May 12.
The vessel made port sometime after 4 pm one day later.
The prime minister also said that at least 30 Vincentians aboard vessels of the TUI Cruise Lines — Discovery, Discovery II, Explorer, Explorer II and Celebration — may be repatriated some time soon as well.
Gonsalves read a letter from Cenio Lewis, this country's High Commissioner in London to Captain Andrew Hibbert, the operations director of TUI dated May 12, which noted the number of Vincentians on each ship and the protocols under which they were to be repatriated.
According to the letter, three Vincentians are on the Discovery vessel, four are on Discovery II and 12 are on Explorer. Another 10 are on Explorer II and only one Vincentian is aboard Celebration.
"I had said earlier, we were informed that on Discovery II, there were 39 persons. Originally, I had said 45. But there might be some confusion between Kingstown St Vincent and Kingston Jamaica but these are the numbers," the prime minister said.
Gonsalves said two of the Explorer vessels are in the South Hampton area in the United Kingdom while Discovery is somewhere in South African waters on their way to the Canary Islands.
He also disclosed that seafarers have not been paid for a month.
"Of course, the ships have been allowing them wifi to be in touch with their families and they are in guest cabins and I've been advised that they have signed an agreement on repatriation with the company where they will receive two months salary on repatriation," the prime minister said.
Gonsalves acknowledged how expensive the repatriation process is but said it is the responsibility of the cruise line to cover those expenses.
He added that of 120 seafarers that were sent to Jamaica on a chartered flight, 43 of that number were from Discovery II. And of that 43, six tested positive for COVID-19.
"This might be an unusual case, I don't know. But that's why we have to make sure they are tested. If they are coming in by plane, it would be better they are tested there rather than bring them to have them tested at the airport in St Vincent," the prime minister said.
A vessel from Disney Cruises will repatriate 25 Vincentian crew members in the coming days while 400 from Royal Caribbean Cruise Lines will arrive in Vincentian waters on May 26 and complete a 14-day quarantine period on the vessel before being allowed to disembark.
Gonsalves also said on radio this week that Norwegian cruise lines are expected to repatriate some workers as well, but all the information has not yet been gathered in relation to that issue.