Posted on
Fashion designers collab to make masks for public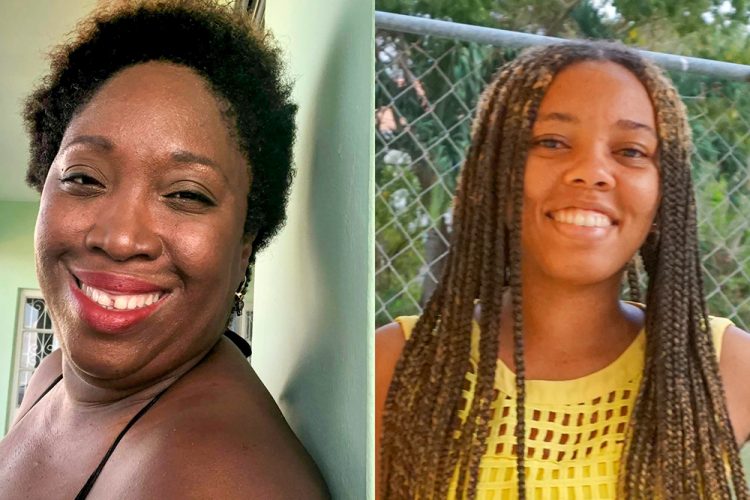 Vincentian fashion designers Kimya Glasgow and Christal Oliver have joined forces to produce a line of reusable cloth masks for the public to help stop the spread of the coronavirus.
A release on the recent collaboration said that Glasgow, who is the founder and creative director of fashion and lifestyle brand – Kimya Glasgow, jumped into action after seeing that internationally medical grade masks were becoming scarce.
She said that there was a concern that this shortage would eventually become an issue in St Vincent and the Grenadines (SVG), which prompted her to reach out to fellow fashion designers and manufacturers to coordinate an effort to produce masks.
"As always, Christal responded enthusiastically and by working as a team, with a local manufacturer, in each of our work spaces, we have been able to produce and supply in quantities that we could not have done on our own. We have been able to donate some of the masks to some front line workers as well," Glasgow said.
According to the release, the masks are contoured, lined and produced in several sizes to ensure a proper fit to the face so as to prevent readjustment and possible self-infection.
And Glasgow says that the most important thing is to wear masks to protect each other, not just one's self.
She added that she is a big believer in collaborating to do great things, particularly now when the international fashion industry is changing.
"…Global brands will have to find new partnerships and change business models to be successful during and after this pandemic, so small Caribbean brands may well take a page from that book and revisit the way we do business," she said.
Oliver, the founder of fashion and accessory brand, Olive Art also noted that it was an unusual time for persons in the creative industry.
And she encourages creatives to "try to find ways to maintain mental health, find ways and means to remain creative, because really and truly we should not stop producing at this time…"
"…Even though it is a challenge, we should still be at least shooting ideas, jotting down things, making your drawings and at least producing prototypes of products to come, as there will come a day when we will be shining again. Don't let that day come and you're not ready," she said.
As the other half of this collaboration, Oliver is urging everyone to remain focused, listen to credible sources and follow the guidelines of the health authorities.
Patterns, raw material purchasing, cutting, finishing, sales and distribution of the reusable cloth masks were handled by Glasgow; cutting and assembly were handled by Oliver and additional support with patterns, cutting and assembly were received from local manufacturer Mrs Spence.
The US Center for Disease Control recommends wearing cloth face coverings in public settings where other social distancing measures are difficult to maintain.